Best places to visit in Spain
Spain is a country of great contrasts – home to buzzing coastal resorts, historic cities, whitewashed villages, verdant mountain ranges and even deserts. Spend the morning sipping on a delicious coffee in a local cafe or browsing a produce market, and in the afternoon stroll through botanical gardens or glide along a river on a cruise. Read on to discover the best cities to visit in Spain where you will have the opportunity to explore centuries-old traditions, party with locals during fiesta time, sample delicious paella and try famous Spanish wine. And if you are feeling more adventurous, test your skills at flamenco dancing, take a Spanish class or learn all about the art of sherry making in Andalusia!
Set on the banks of Guadalquivir River, Seville is the beating heart of Andalusia. Home to flamenco, bullfighting and tapas it's a city which embraces ancient and modern traditions. With an impressive Gothic cathedral, Moorish palaces and a charming riverside with buzzing bars and restaurants it's easy to fall in love with this magical Spanish city.
One of the best places to visit in Spain, Seville caters to all with an awe-inspiring cathedral and abundant shops selling everything from shoes and hand-painted ceramics to ornate fans. Orange tree lined plazas make way for horse and carriage rides and UNESCO-listed palaces, landscaped gardens and riverboat cruises offer a tranquil escape from the hustle and bustle.
To see Seville from elevated perspective, head for Metropol Parasol, an architecturally splendid wooden walkway, or visit colorful La Triana – home of flamenco. After dark, tapas bars come to life in Seville. Don't leave without sampling Secreto Iberico, espinacas con garbanzos (spinach and chickpeas), or Seville's mouthwatering signature sandwich – Serranito de Lomo!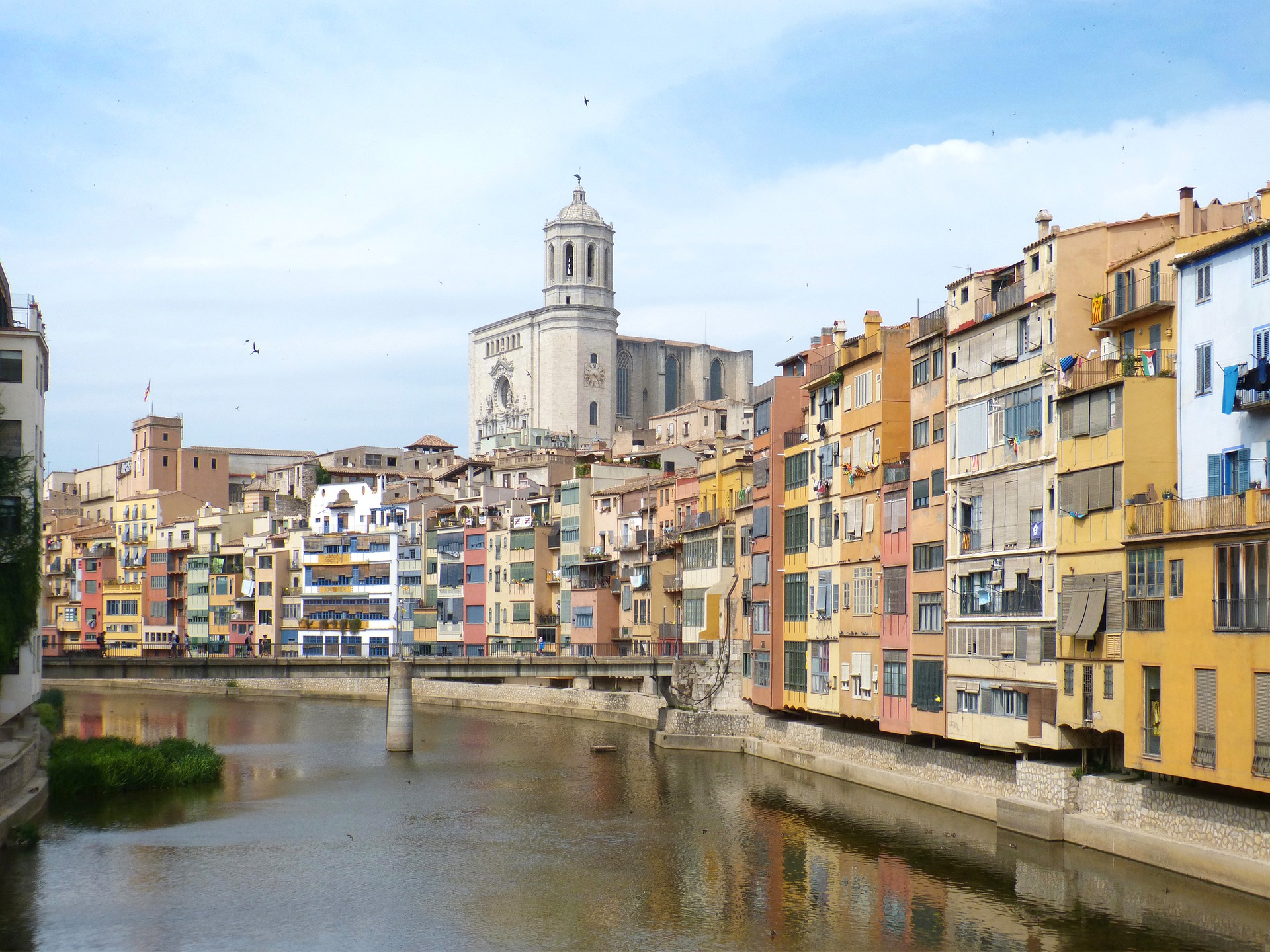 The pretty Catalan city of Girona sits less than an hour south of the French border, close to the Pyrenees mountains and rugged coastline of the Costa Brava. This charming city is compact, easy to walk around and sprinkled with pastel colored riverside buildings, cathedrals, parks and interesting museums.
Girona has an interesting mixed heritage which can be uncovered in its Romanesque cathedrals and fortresses, Arab baths, Jewish Quarter and German gardens! The city is well-known for its bi-weekly produce and handicraft markets and was a popular filming location for the hit TV show Game of Thrones.
There are three things every visitor to Girona should do – walk the medieval walls of Força Vella fortress at sunset, visit the Jewish Quarter and sample Catalan cuisine. The latter can be fulfilled at one of the 'World's 50 Best Restaurants' with three Michelin stars, El Celler de Can Roca – it has entertained celebrities and presidents, but book well in advance as there's a long waiting list!
Malaga sits along the southeastern coast of Andalusia on the Costa del Sol. It's a friendly city, home to ancient hilltop castles, golden sandy beaches, Roman amphitheaters and botanical gardens. Malaga is one of the best cities to visit in Spain with a range of activities for all ages including golf, football and e-biking to snorkeling and scuba diving.
Malaga is famous for its festivals. The city's vibrant ferias are an ode to its Phoenician, Roman, Arabic and Christian heritages. These colorful events are held throughout the year and generally involve flamenco dancing, delicious food, copious amounts of sherry and live music throughout the city.
The best views of Malaga can be discovered at Gibralfaro Castle which overlooks the port and beach, or simply stroll through the city's old town, browsing indoor markets and breaking for tapas with locals. Don't depart without trying the city's mouthwatering seafood dishes including gambas pil-pil and fritura Malaguena – fried cod and squid with lemon juice.
Nestled on the southern shores of Spain, Cadiz is a fascinating city of two halves. One part is modern, featuring shopping malls, apartment buildings and golden beaches, and the other, a characterful walled city with impressive cathedrals, mosques and charming palm-lined plazas.
The oldest neighborhoods of El Pópulo, La Viña and Santa Maria offer a unique glimpse into historic quarters of Cadiz. Stone archways line narrow alleyways as washing drapes hang from lines between buildings. Hole-in-the-wall style tapas bars tempt visitors to join locals, with many offering tasty free tapas that come with the every drink you order.
For the best photographs of Cadiz, climb to the top of Torre Tavira or the cathedral's Poniente Tower. Both offer bird's eye views of the old city and port. Take a trip to Mercado Central and shop like a local, purchasing fresh produce for picnics, or amble along the beach letting waves lap between your toes as the sun sets over the horizon.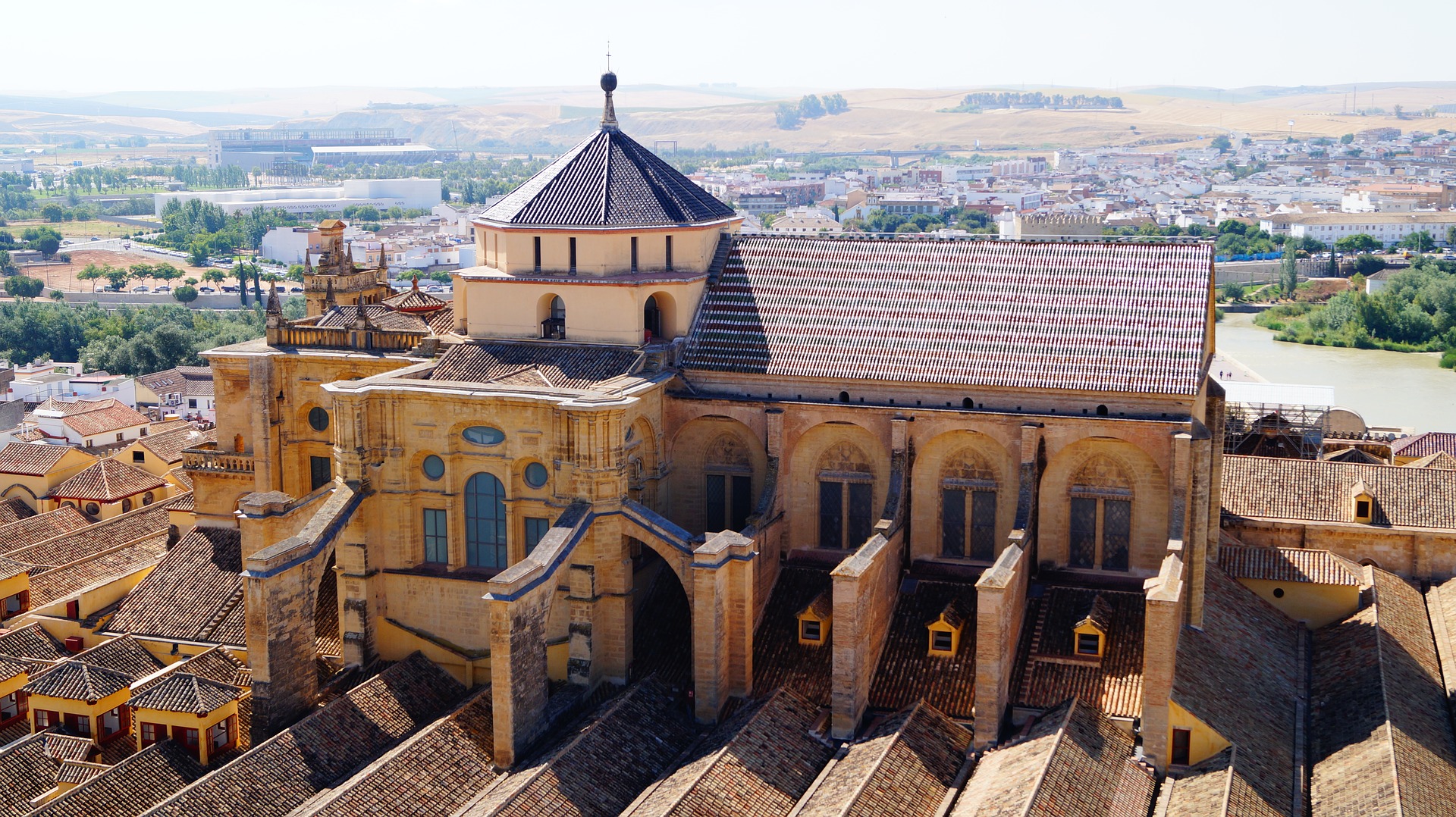 Cordoba was once one of the largest cities in the world and controlled the entire Iberian Peninsula. Located 145 kilometers northeast of Seville, the city has its rich history on full display. With notable attractions such as the Mosque-Cathedral of Cordoba, open Castilian style market squares, hammams and museums, it's a city you won't want to leave.
Just imagine life in the city during the reign of 15th century monarchs while ambling through ornamental gardens of Alcázar de los Reyes Cristianos, or spend half an afternoon strolling beneath painted arches and marveling at Islamic architecture of the Mosque-Cathedral which dates back to the 8th century.
Cordoba is one of the best places to visit in Spain for those wishing to immerse themselves in regional history. Spend leisurely days strolling across Roman bridges, admiring pretty flower decorated patios of Calleja de las Flores or listen to lilting flamenco guitar in a subtly lit courtyard while feasting on Spanish cuisine and sipping Rioja.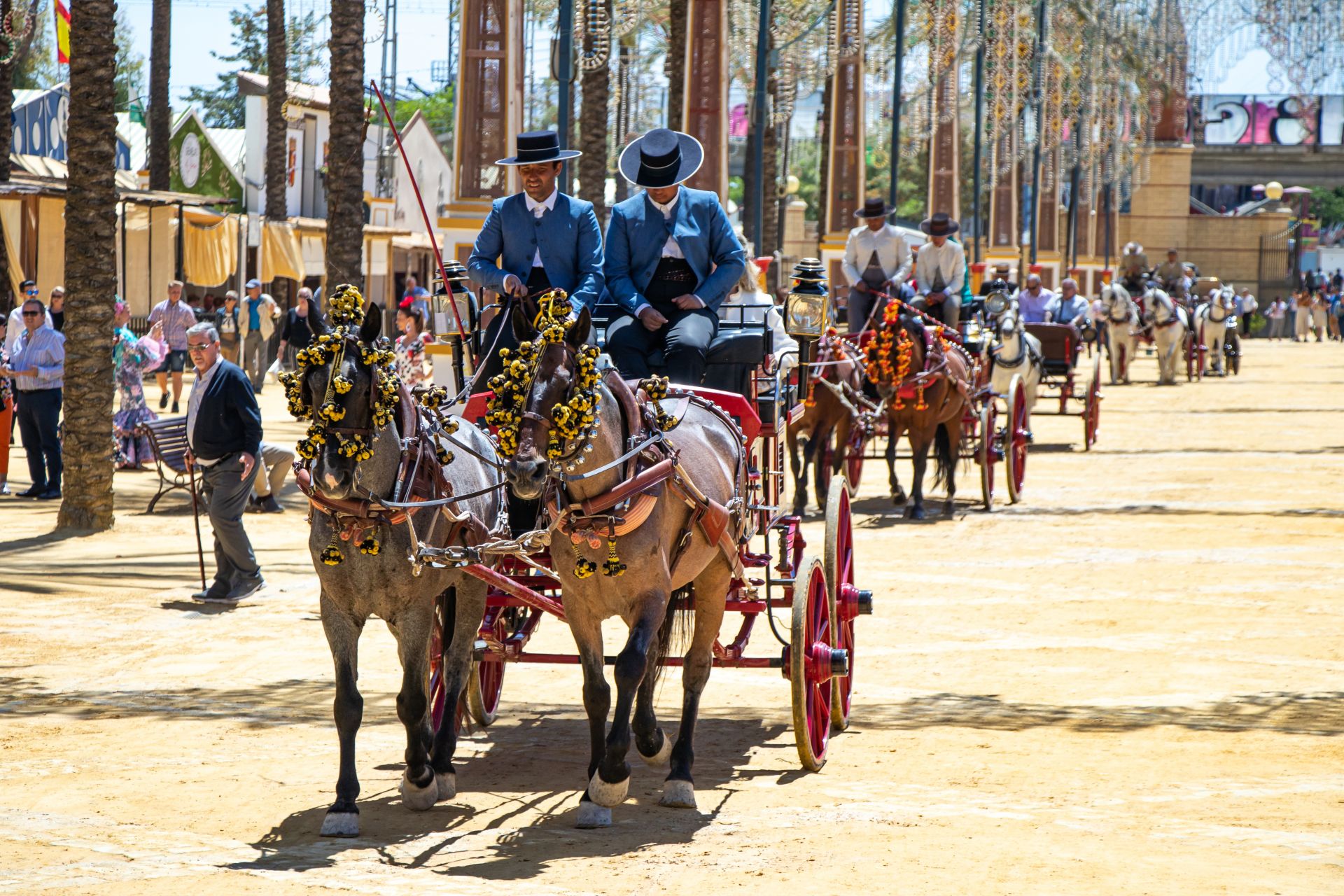 Jerez in the southern Andalusian province of Spain is famed for sherry and dancing horses. The compact, historic city sits 20 minutes inland from beautiful white sand beaches and charming coastal villages of the Costa de la Luz. With world-renowned sherry bodegas, a commanding 11th century fortress and even a motor-racing circuit, there's something for everyone.
Jerez sits in an area known as 'the sherry triangle', known for its bars which pour drinks straight from the barrel. It's one of the best places to visit in Spain to sample freshly caught Almadraba tuna or boquerones, washed down with a smooth glass of Tio Pepe sherry!
This Andalusian city is famous throughout the world for its magnificent horses which perform elegant dance routines in the Royal Equestrian School. Don't leave the city without seeing at least one performance. Jerez also hosts a bustling Sunday market and has an array of handicraft shops specializing in wicker, barrel making and leather equestrian accessories.