Spanish dancing horses, sherry and flamenco in Jerez
Jerez de la Frontera (or just Jerez) is often overlooked as a travel destination, even though it has just as much to offer as other better known places in Andalucia, Spain. It is most famous for its horses, sherry and flamenco. And not coincidentally, the two most important festivals are Feria del Caballo (or Jerez Horse Fair) and Feria de la Vendimia (Grape Harvest Fair).
If you like horses, then colorful Feria del Caballo is one of the most amazing festivals you will ever experience. In May, the whole city gathers in González Hontoria fairground where people showcase their horses or take circuit rides in a decorated carriages.  With lively flamenco in the background, locals drink cherry, eat and dance in the casetas (decorated makeshift pavilions). Notably, the festival is open to public and anyone can enjoy casetas unlike in Seville where you need an invitation to enter one. Also, make sure to check out a Spanish dancing horses' show that runs throughout the day. If you happen to visit Jerez at a different time of year and you miss Feria del Caballo, you can always visit Royal Andalusian School of Equestrian Art. Here you can learn more about this prestigious riding academy, tour the gardens and catch the Spanish dancing horse show.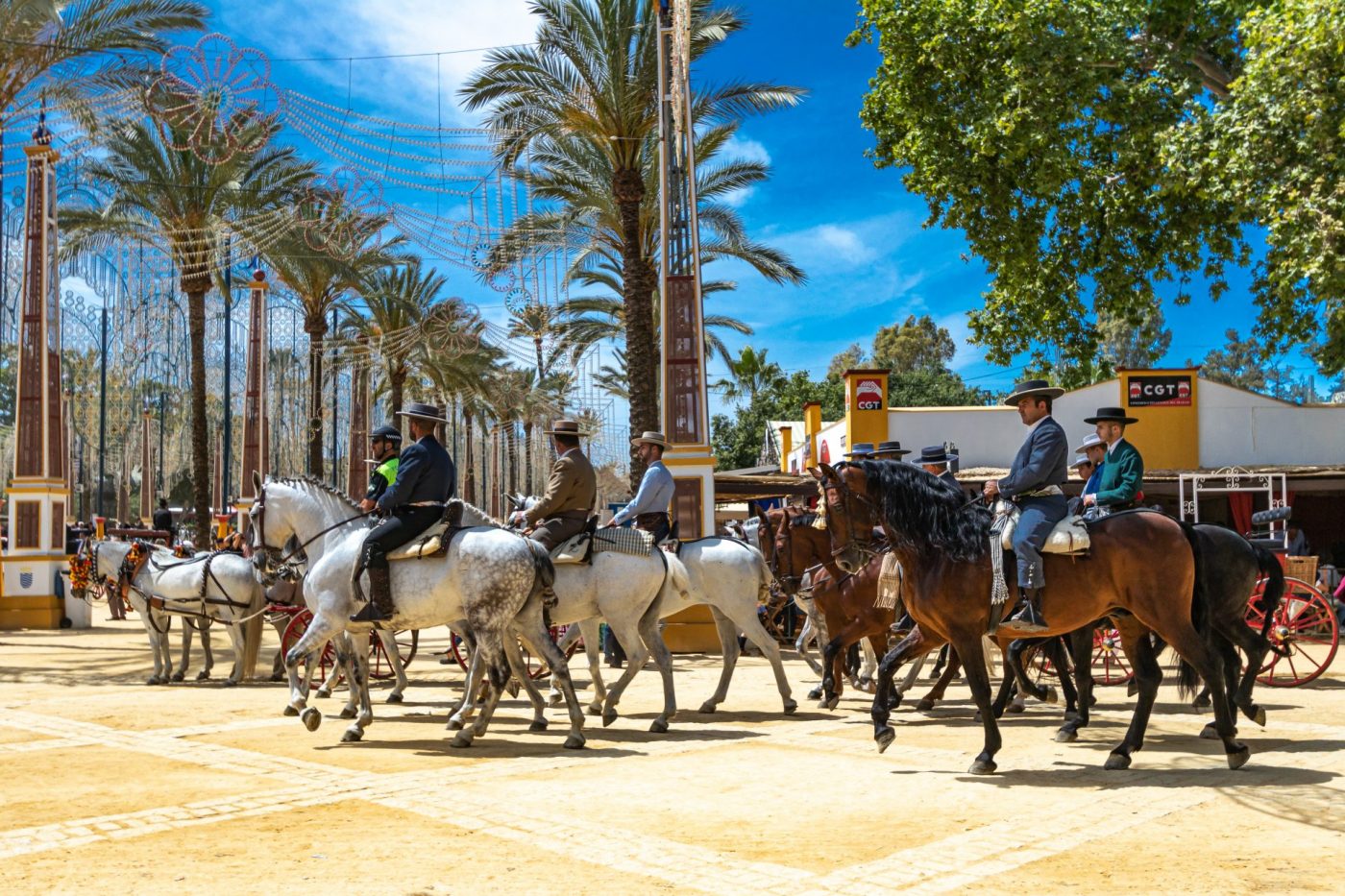 The Feria del Caballo is an ode to the noble Andalusian horse. Throughout the week, visitors are treated to mesmerizing equestrian shows, dressage exhibitions, and even a prestigious horse beauty pageant. It's a chance to witness the grace and power of these magnificent animals up close.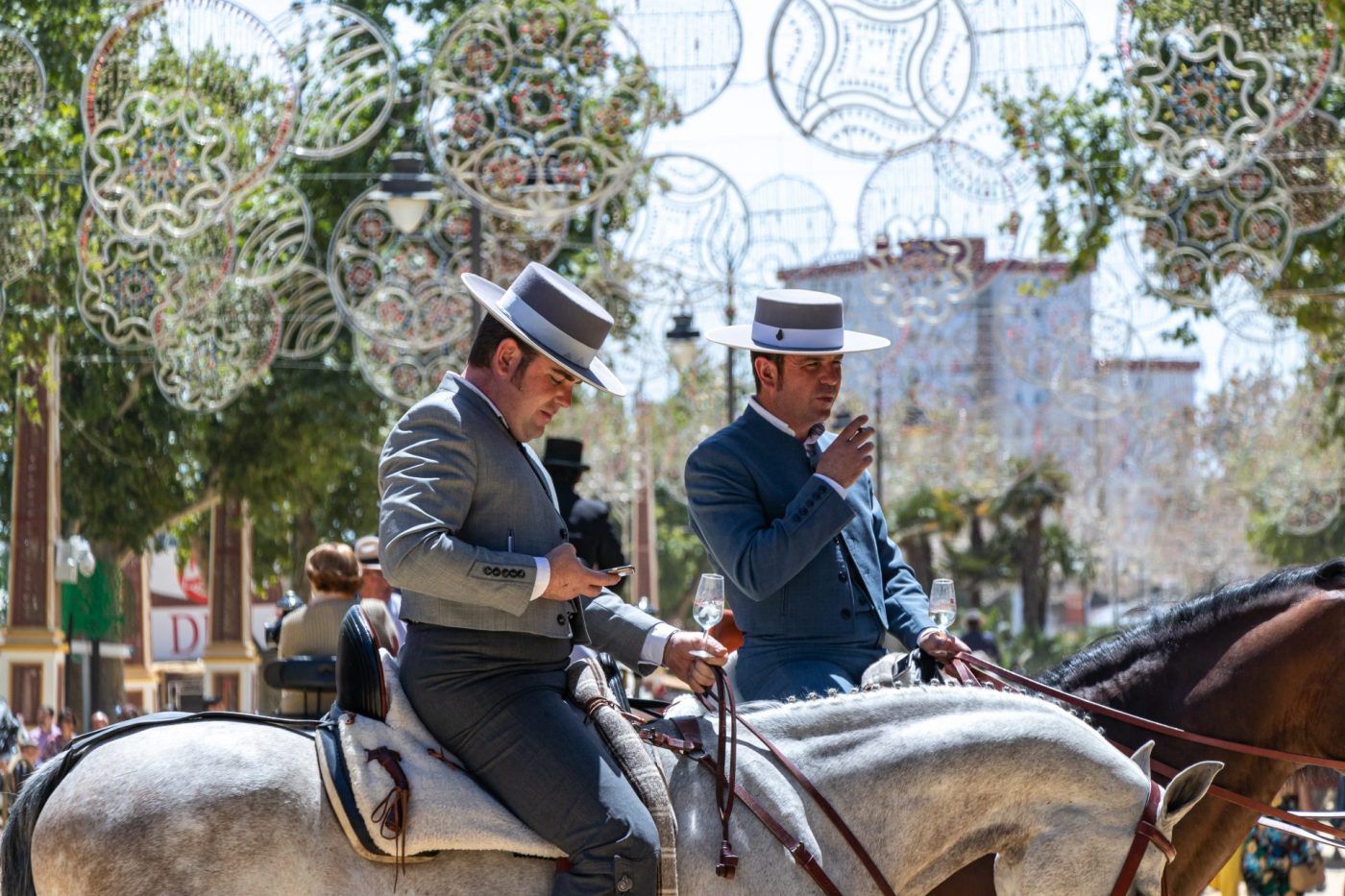 Traditional Flamenco and Dance
Flamenco music and dance are at the heart of Andalusian culture, and they are showcased in all their glory during the Horse Fair. Visitors can enjoy live performances by talented flamenco artists, with the intoxicating rhythms and passionate dance moves filling the air with an electric energy.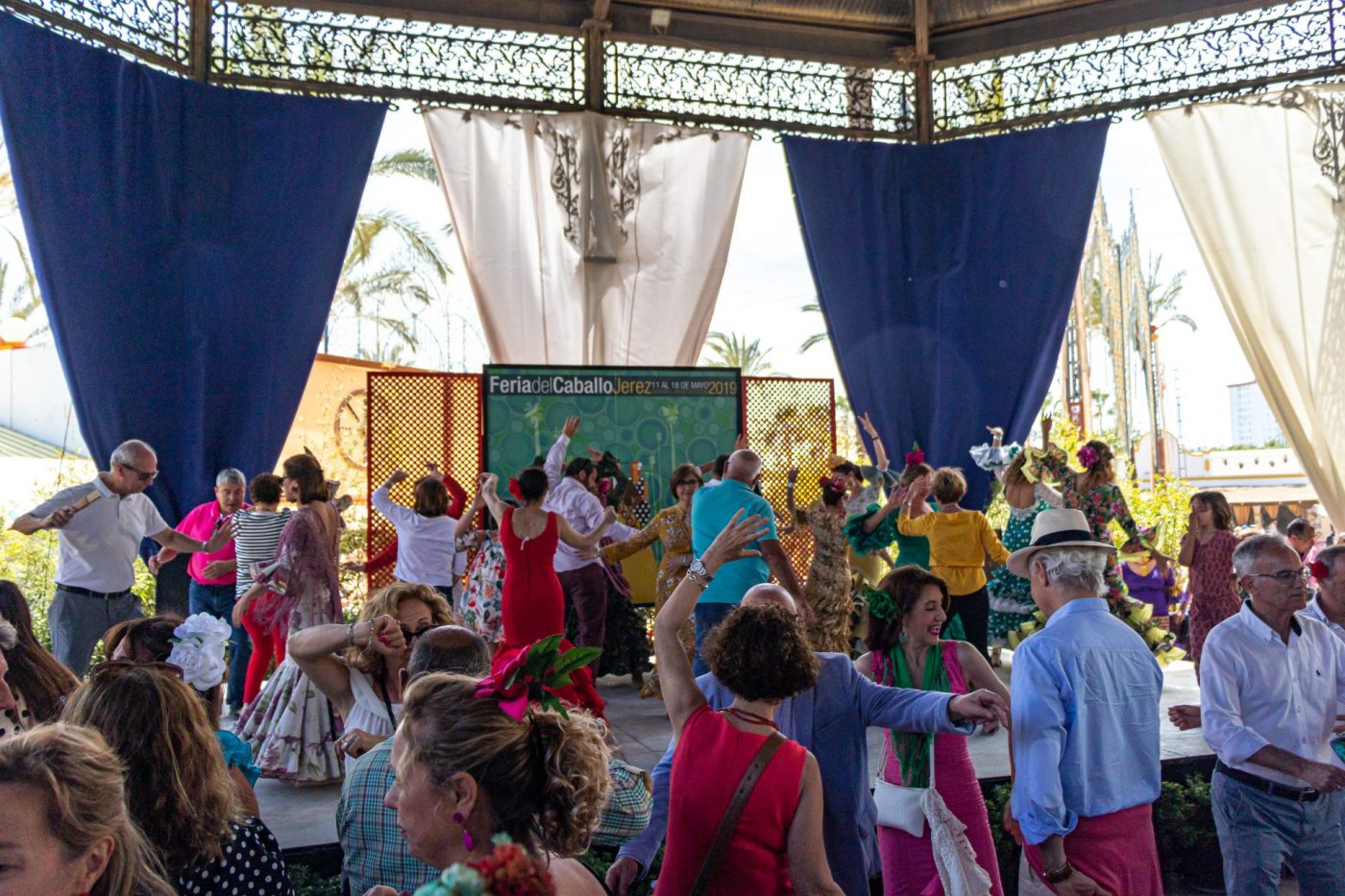 Feria del Caballo by Day and Night
The fair is a two-fold delight. By day, it's a family-friendly event, with colorful carriages, fairground rides, and rows of casetas (marquees) offering delicious Spanish cuisine and refreshing drinks. Children and adults alike can revel in the festivities, exploring the fairground attractions and savoring local delicacies.
As the sun sets, the Feria del Caballo undergoes a magical transformation. The casetas come alive with music, dance, and the clinking of glasses, creating a lively atmosphere. It's a time when locals and visitors come together to celebrate life, friendship, and their shared love for Andalusian traditions.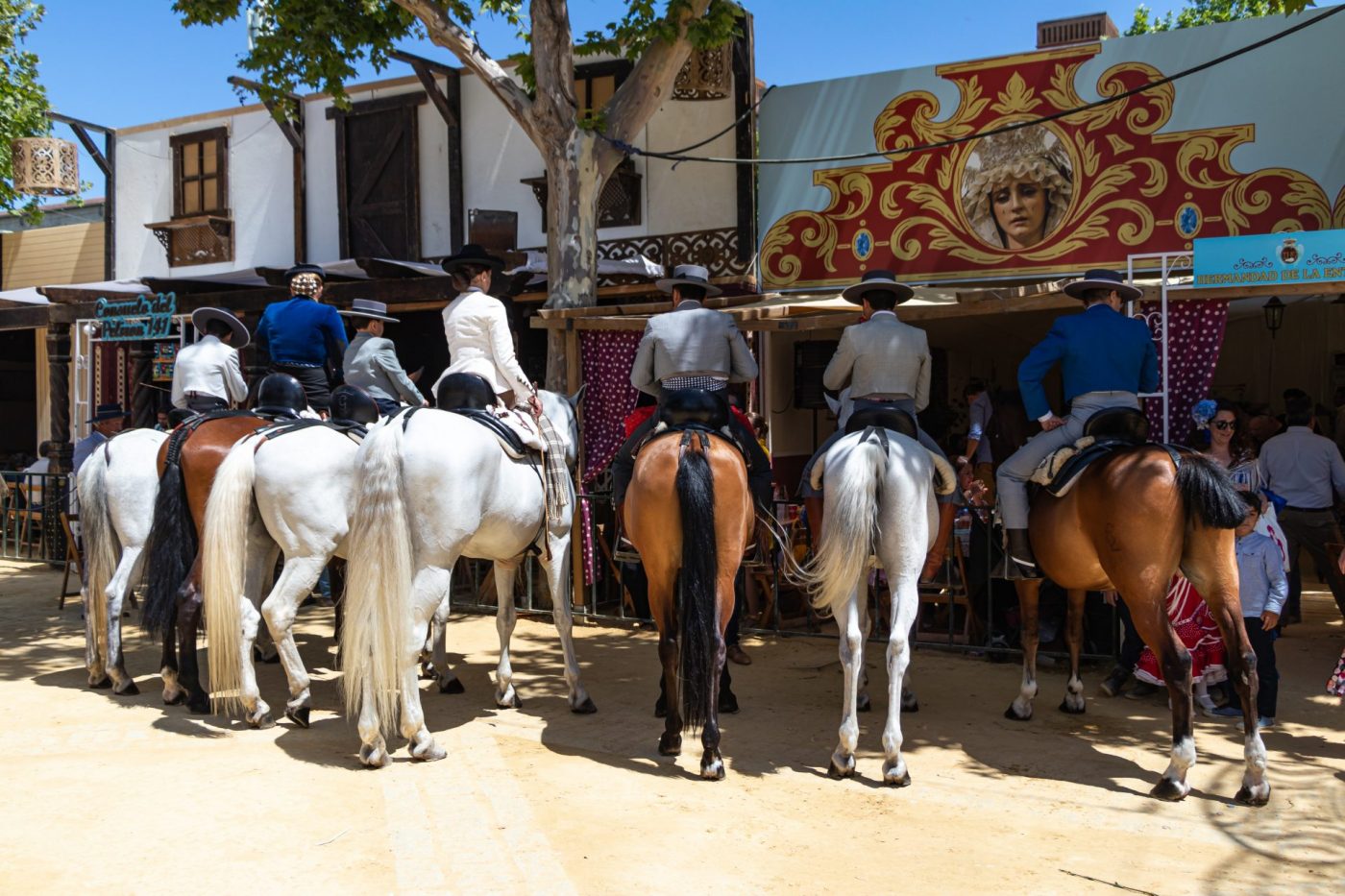 The Feria del Caballo is not only a celebration of horses and flamenco but also a sensory feast. Visitors can savor Andalusian cuisine, from tapas and paella to the region's famous sherries. The aroma of traditional dishes fills the air, inviting everyone to indulge in the rich flavors of the South.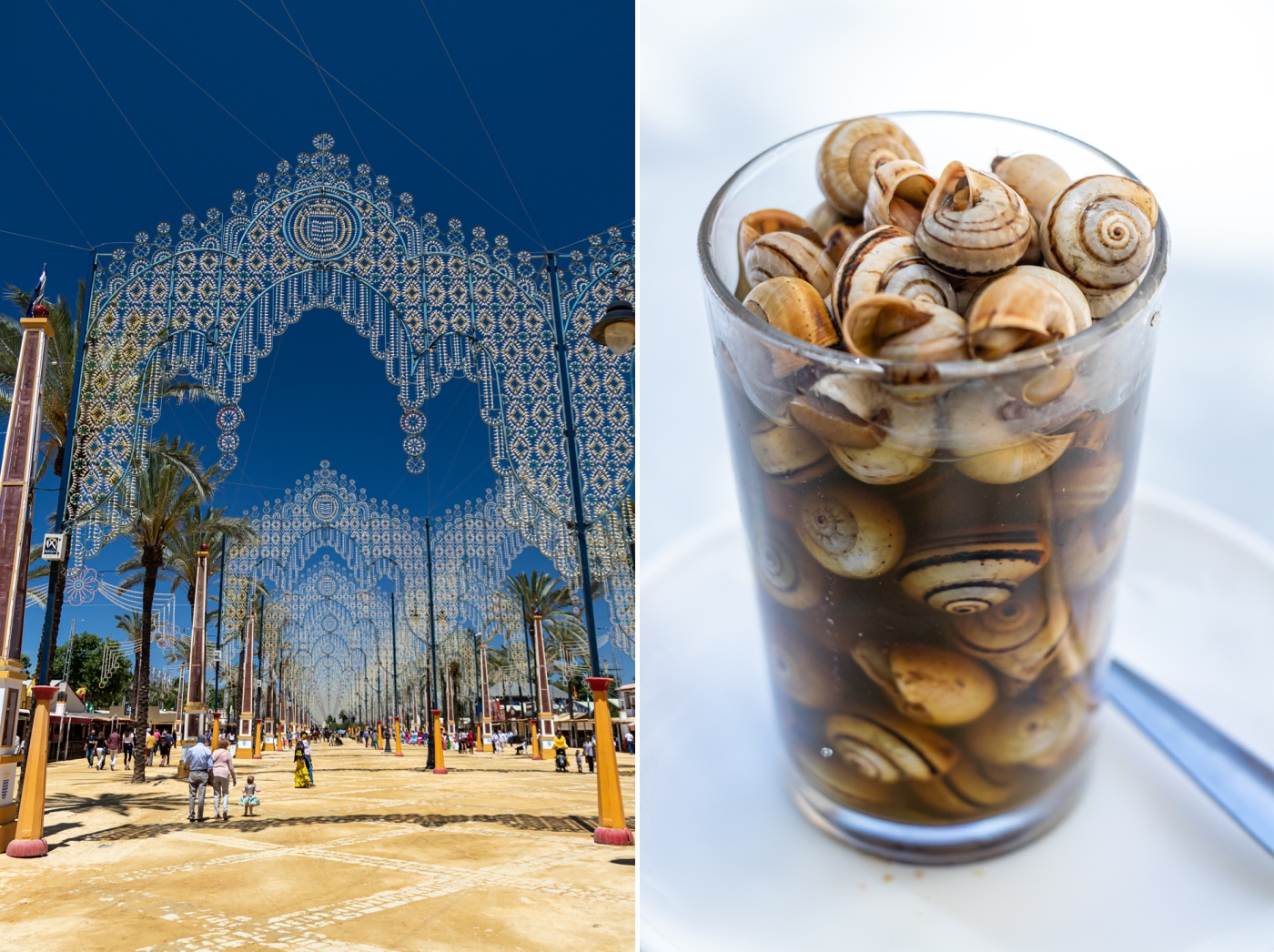 The Royal Andalusian School of Equestrian Art

The Royal Andalusian School of Equestrian Art (Real Escuela Andaluza del Arte Ecuestre in Spanish) is a world-renowned institution located in Jerez de la Frontera, Andalusia, Spain. It is a center of excellence for classical dressage and the preservation of Andalusian equestrian traditions. The school was founded in 1973 with the mission of preserving and promoting the traditional equestrian heritage of Andalusia. It has since become a beacon of excellence in the world of horsemanship. The school is closely associated with the Andalusian horse breed, known for its grace, beauty, and intelligence. These horses play a central role in the school's performances and training programs.
The Royal Andalusian School of Equestrian Art offers a range of training programs and courses for both riders and horses. It provides education in classical dressage, haute école, and other equestrian disciplines.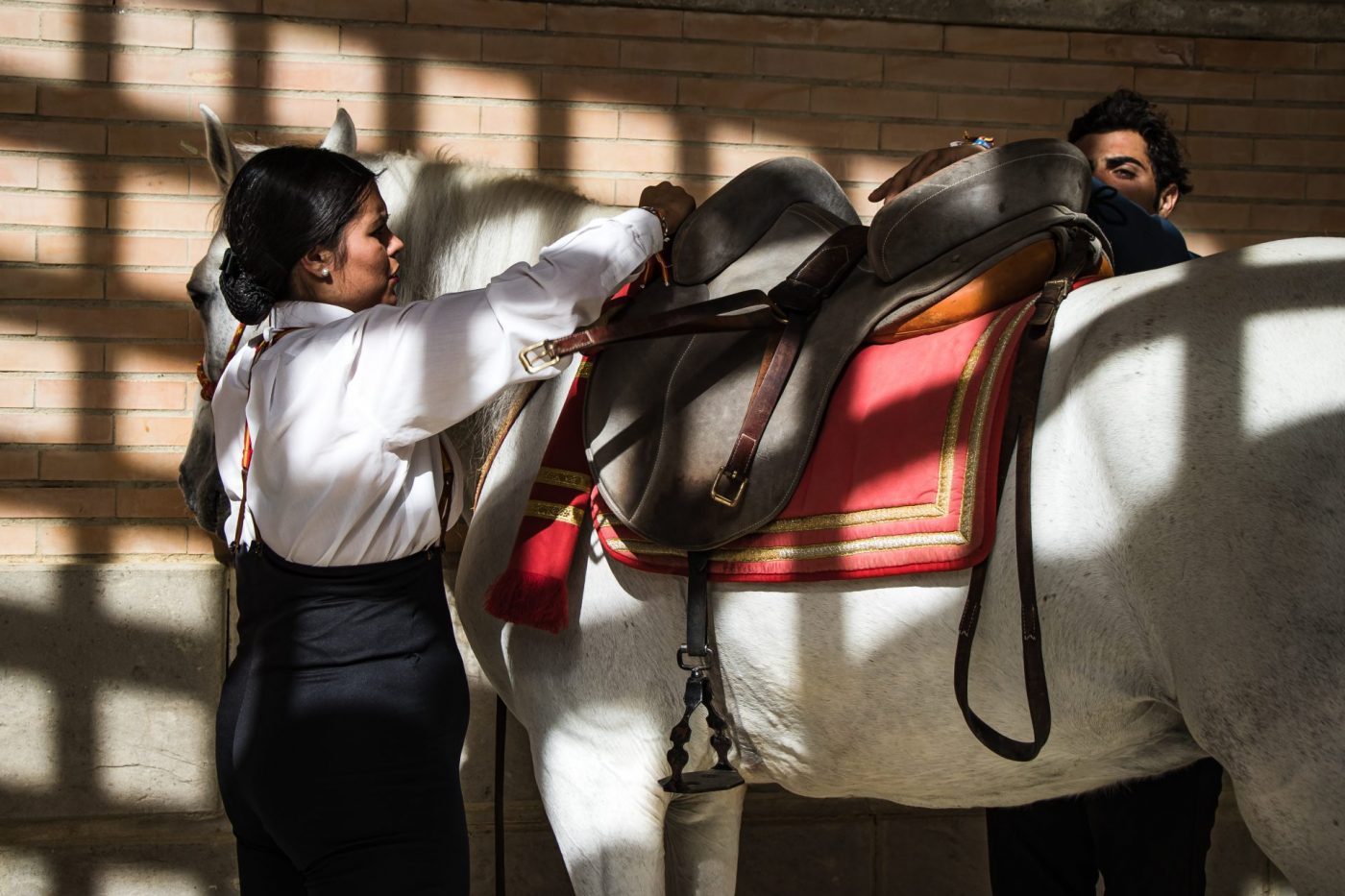 The Royal Andalusian School of Equestrian Art is famous for its spectacular horse shows, where riders and horses perform intricate and mesmerizing choreography. These shows are a celebration of classical dressage and have earned the school international acclaim.
One of the school's most famous shows is "Cómo Bailan los Caballos Andaluces" (How the Andalusian Horses Dance). It's a dazzling display of equestrian skill, precision, and artistry set to classical music.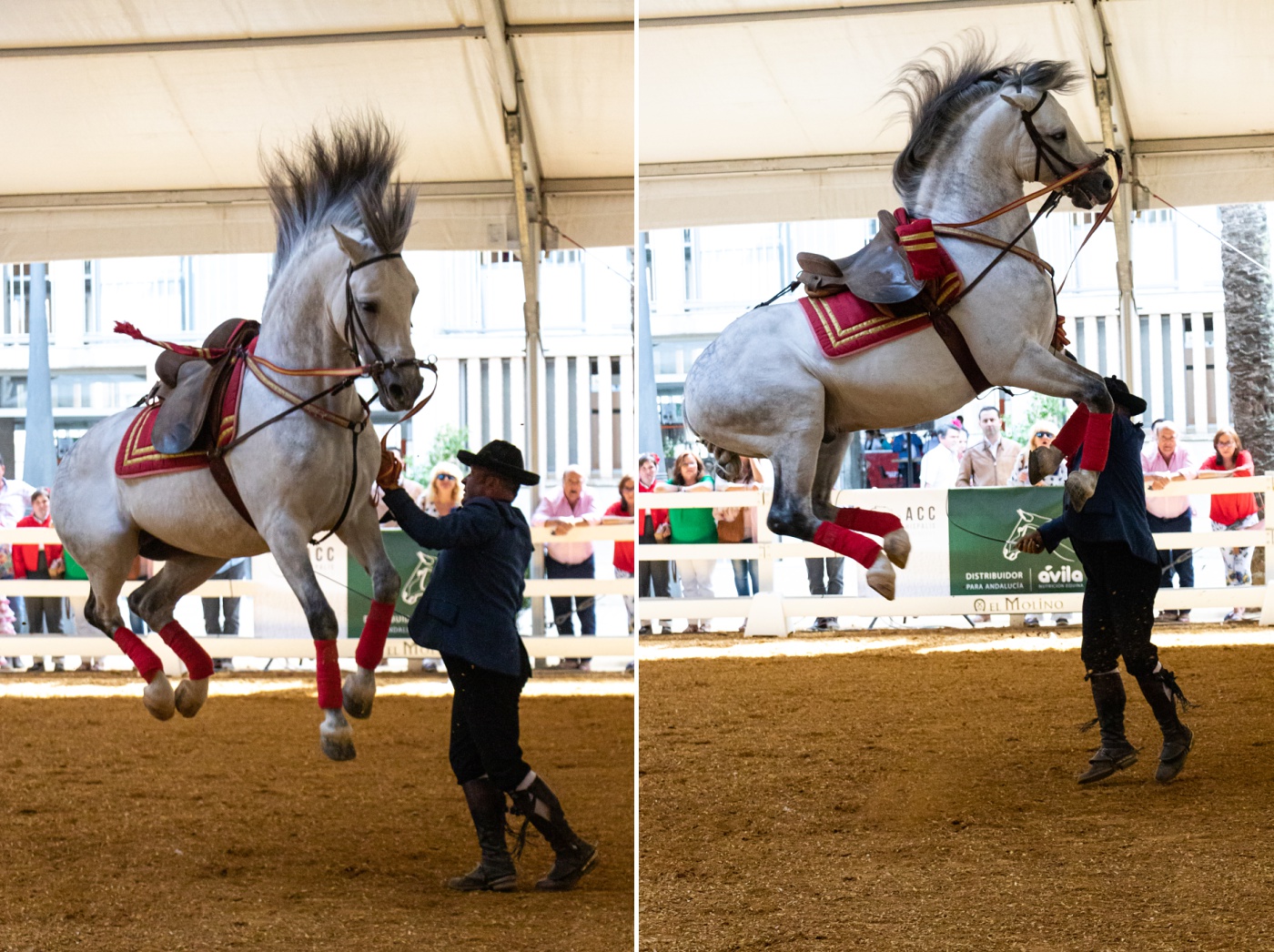 The Feria del Caballo in Jerez de la Frontera is a celebration of Andalusian elegance, a vibrant fusion of equestrian excellence, passionate flamenco, and warm Spanish hospitality. It gives visitors a  unique opportunity to witness the profound connection between the people of Jerez and their beloved horses. If you are visiting the area during the festival time, we highly reccomend this unique experience.