Hiking Picos de Europa - winding roads and glacial lakes
Spain is not only about Barcelona and sangria. Away from the big cities and busy beaches, in the northern region of Asturias, lies the oldest national park in Spain – Picos de Europa. And in the heart of the park, 27 kilometers from the small town of Cangas de Onis, you will find a magical place – Lakes of Covadonga. It offers one of the most beautiful places for hiking in Picos de Europa and is perfectly suitable for beginners. The circular trail starts at the Visitor Center Pedro Pidal and is just over 7 kilometers long. To get to the visitor center, depending on the time of the year, you can drive or take a public bus. You can catch a bus to the top at any of the bus stops or parking lots dotted along the way from Cangas de Onis to Covadonga Sanctuary.
If you are a serious hiker, you can start the Picos de Europa hike at Covadonga Sanctuary. And 12 kilometers later, at 1,070 meters above sea level, you will discover the first lake – Lake Enol. Further up, you will find the second one – Ercina.
Breathtaking scenery and fresh air make it a perfect place for a weekend getaway to hike in Picos de Europa and to explore lush valleys surrounded by mountain peaks and to escape the summer heat.
You can find more information about visiting Picos de Europa National Park here.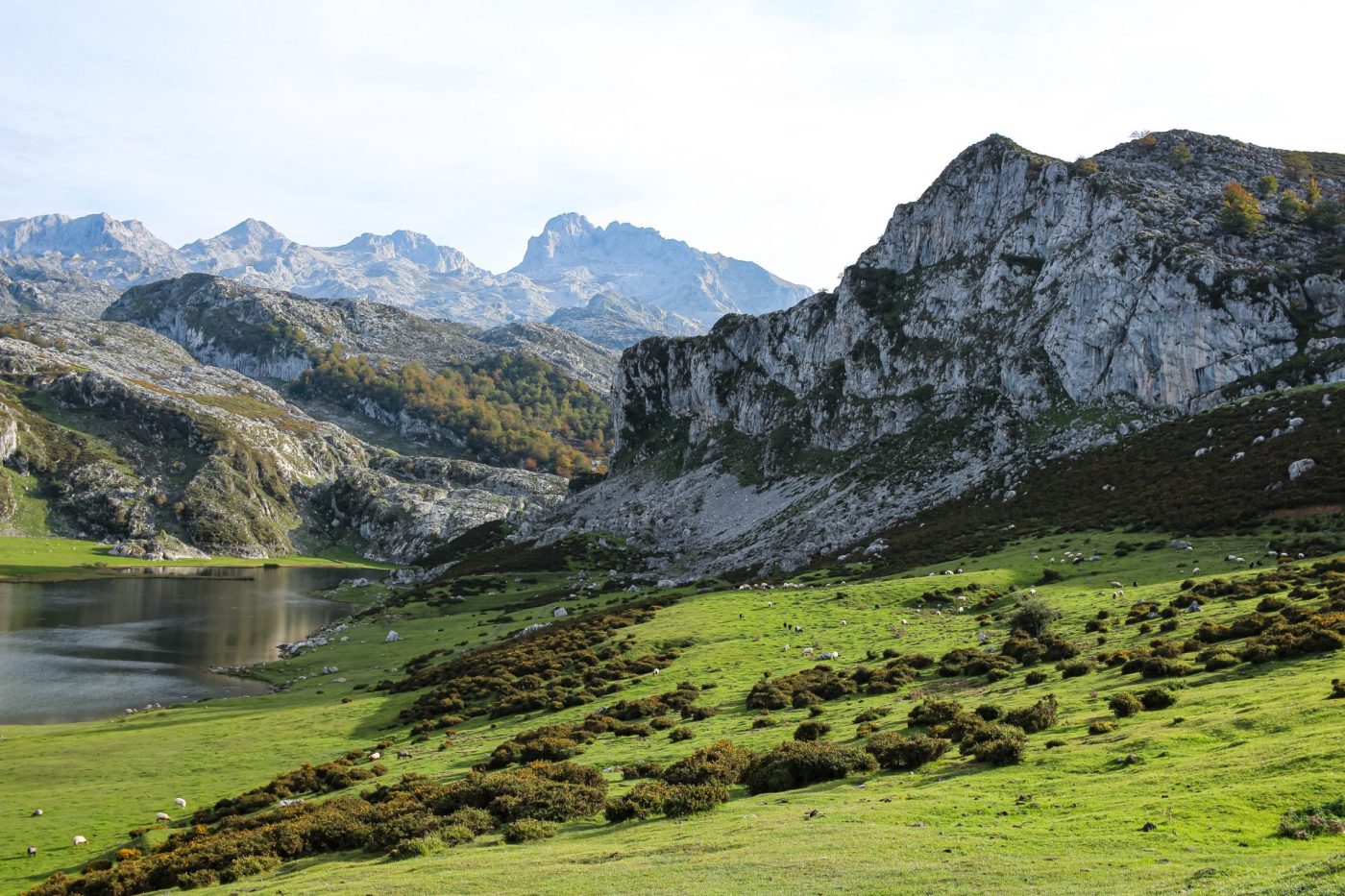 The Picos de Europa is a geological wonder, boasting some of the most dramatic landscapes in Europe. Its craggy peaks, deep valleys, and limestone formations create a surreal panorama that seems straight out of a fairy tale. These mountains are part of the Cantabrian Range and are spread across three provinces: Asturias, Cantabria, and Castile and León.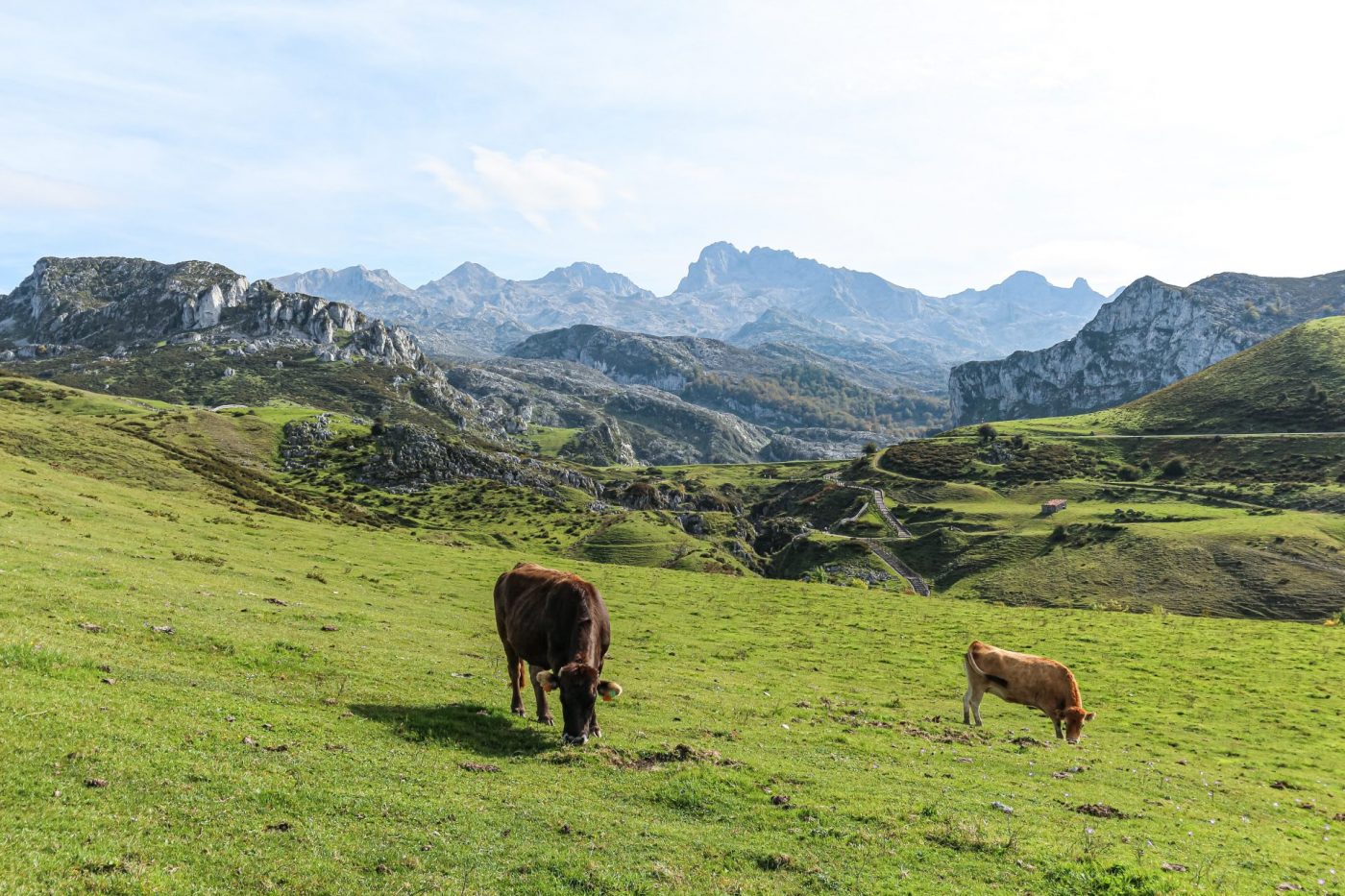 Legend has it that the name "Picos de Europa" came from the shock and awe experienced by sailors returning to Spain from the New World. These towering peaks were the first European landfall they encountered, giving rise to the name "Peaks of Europe." Whether or not this is the true origin, the name aptly captures the imposing stature of these mountains.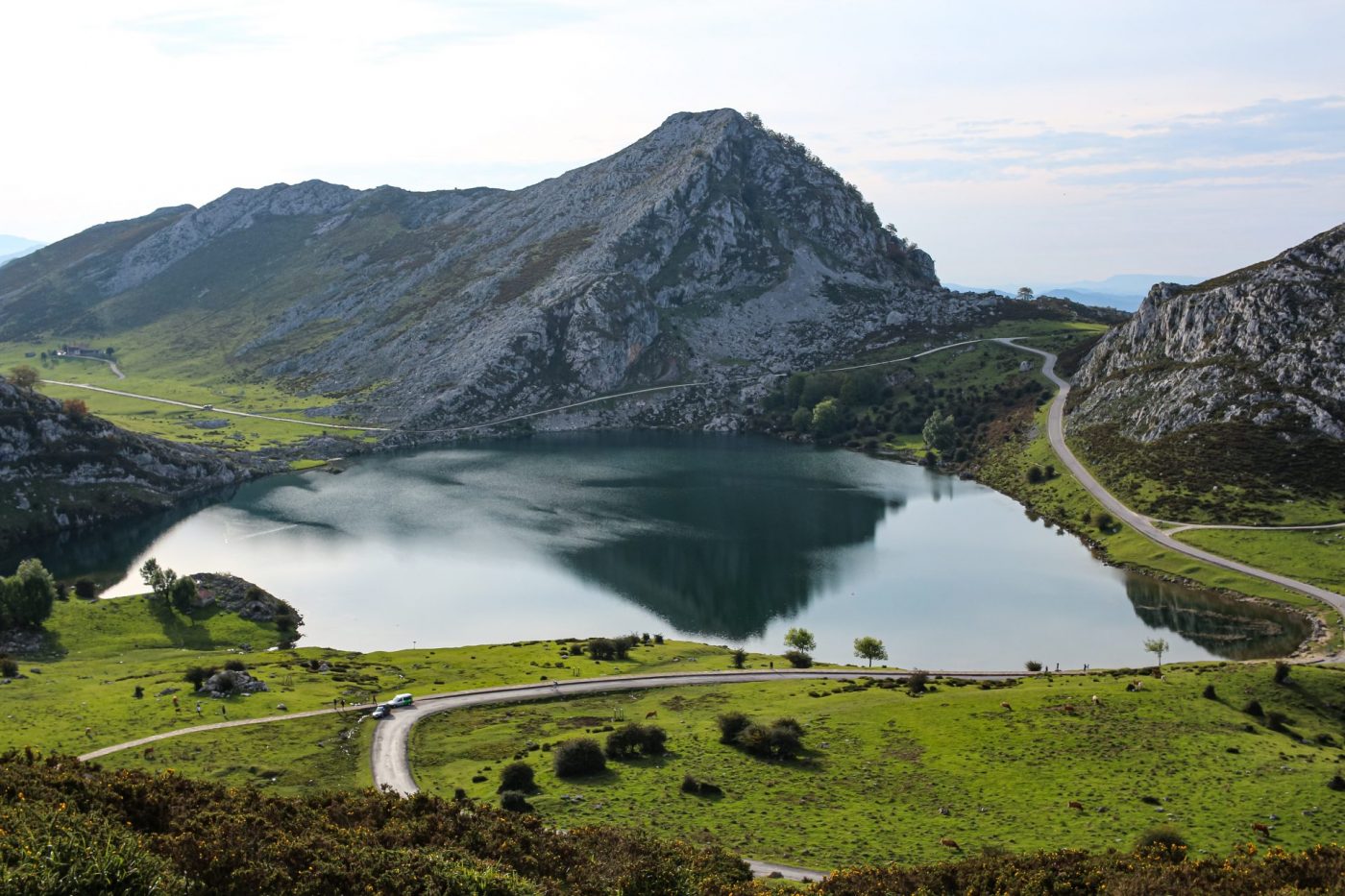 The Picos de Europa is not only about soaring summits; it's also a sanctuary for diverse ecosystems. These mountains are home to a remarkable array of flora and fauna. As you hike through the pristine trails, you may spot chamois, brown bears, wild boar, and the elusive Iberian wolf. Rare bird species like the griffon vulture and golden eagle soar overhead, adding to the sense of wilderness.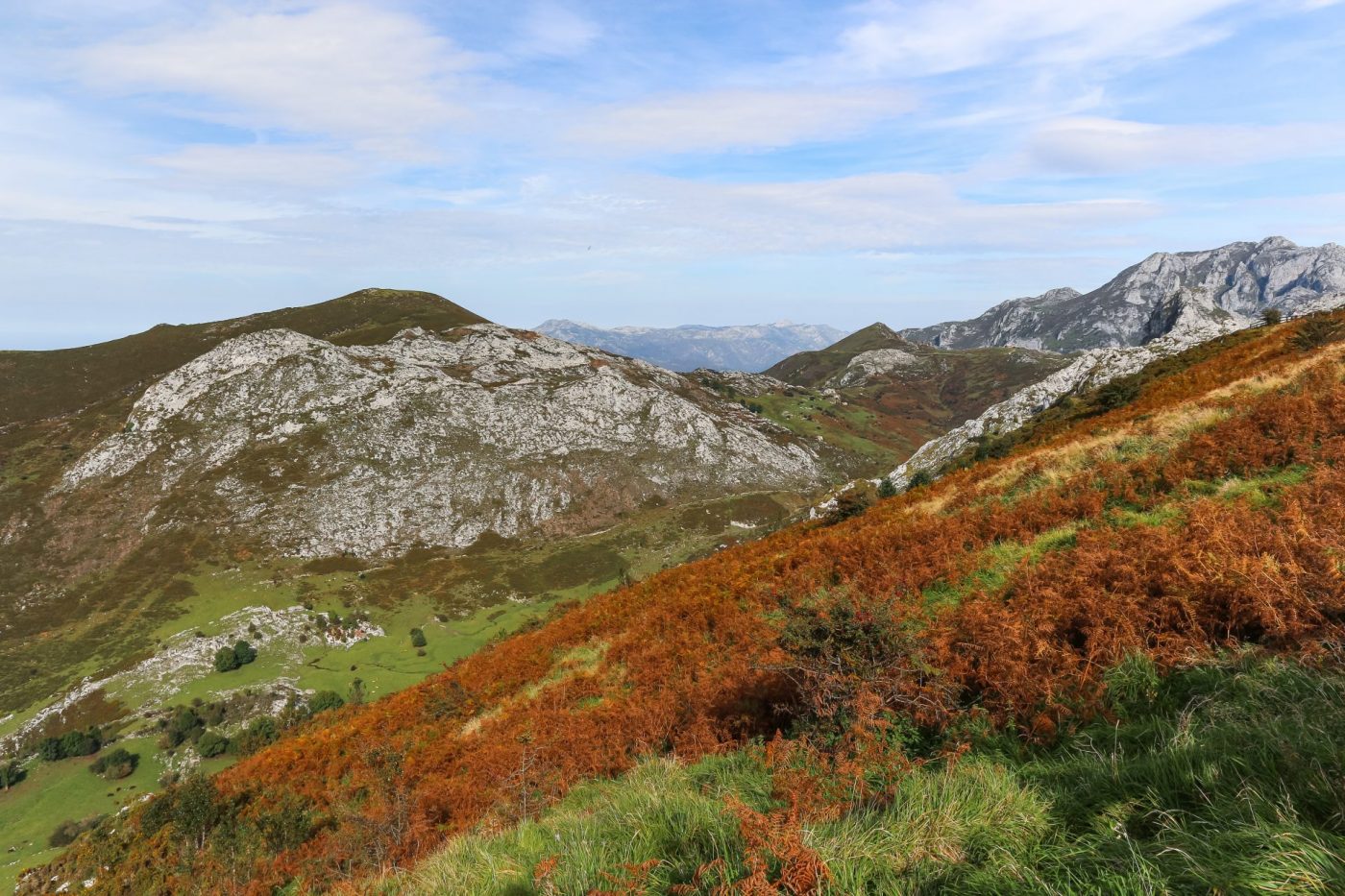 For avid hikers, the Picos de Europa is a dream come true. There are a multitude of well-marked trails catering to different levels of expertise. From gentle walks through alpine meadows to challenging ascents to the highest peaks, there's an adventure waiting for every hiker.
One of the most famous routes is the "Ruta del Cares," a breathtaking 12-kilometer gorge hike that takes you through narrow paths carved into the cliffs, offering panoramic views of the river below. For a more challenging endeavor, summiting the iconic Naranjo de Bulnes (or Picu Urriellu) is a mountaineer's delight.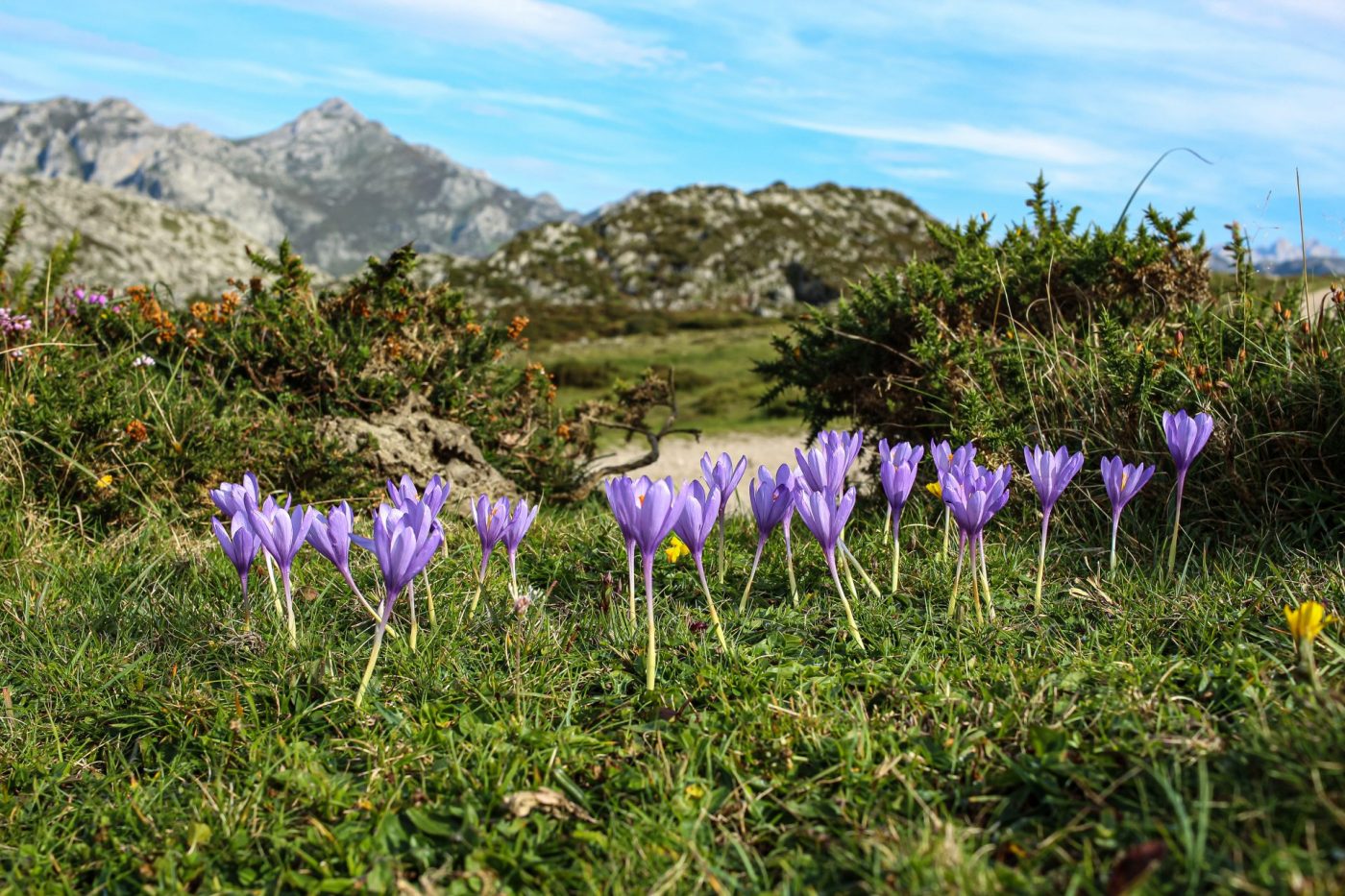 Beyond its natural splendor, the Picos de Europa region is steeped in culture and tradition. You'll encounter charming mountain villages where locals still preserve their unique way of life. Try the hearty Asturian cuisine, including the famous fabada (bean stew), Botijos de Cangas de Onís (traditional pastry) and strong and tangy sidra (cider) produced in the region.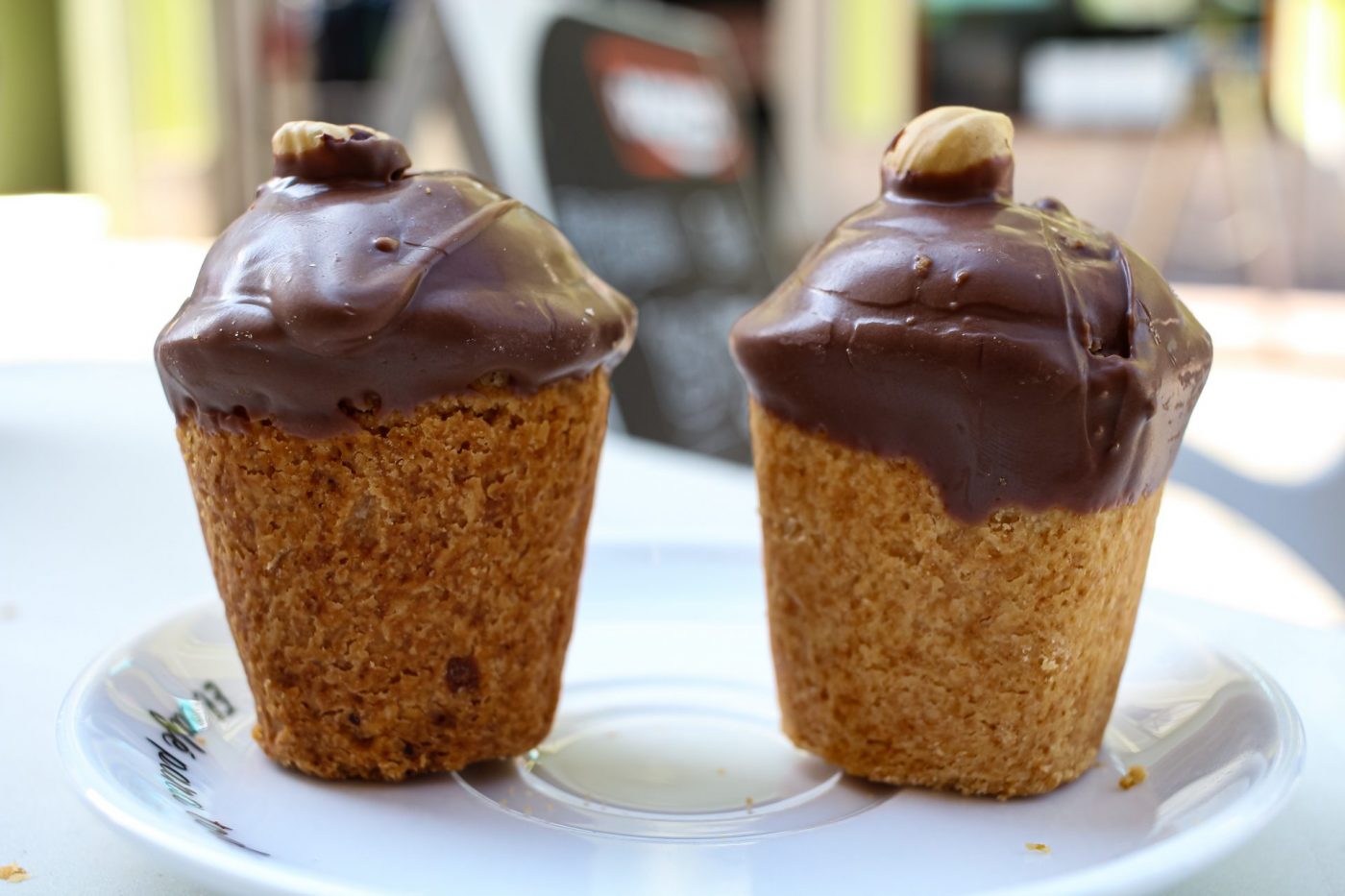 The Picos de Europa is not just a summer destination. Winter offers a different kind of enchantment, with snow-capped peaks and opportunities for winter sports. Spring and autumn bring their own unique charms, with wildflowers and foliage transforming the landscape.
Something to keep in mind, that due to the fragile nature of this environment, conservation efforts are essential. Visitors are encouraged to follow "Leave No Trace" principle, stay on marked trails, and respect local regulations to protect this pristine wilderness for generations to come.
For those seeking adventure, solitude, and a profound connection with nature, the Picos de Europa in Spain offers an unparalleled experience. Its rugged beauty, diverse ecosystems, and rich cultural heritage make it a destination that transcends mere travel – it's an encounter with the sublime forces of the natural world.
Discover more places in Spain: