Colonial streets, tropical beaches and ceviche in Cartagena
It is no wonder that tourists flock to Cartagena – a Colombian port city on the Caribbean cost. It seems to have it all – colorful colonial buildings, historical squares, sandy beaches and lively night scene. 
The walkable historic Old Town is surrounded by protective walls and was built by Spanish between 16th and 18th century. That's where the majority of the hotels and restaurants are located and it is a great base to explore Cartagena. 
Outside the walled city,  Bocagrande is a totally different area of Cartagena. Lined with high-rise buildings, expensive resorts and sandy beaches it is more upmarket place, but also a bit soulless.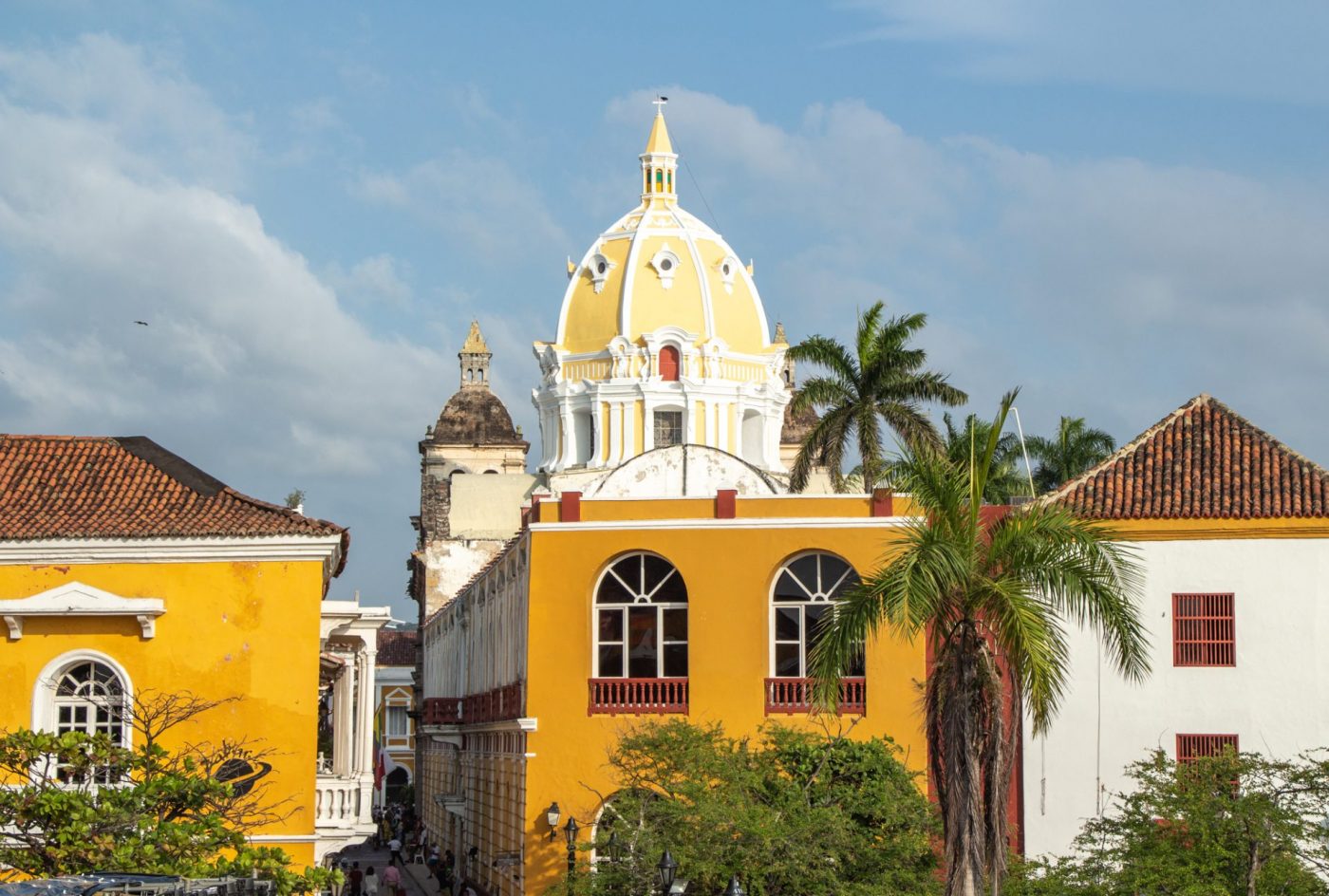 A Timeless Tale of History
Let's start our Cartagena escapade with a nod to history because, in this city, history isn't just a chapter; it's a living, breathing narrative. The heart of Cartagena is its historic walled city, a UNESCO World Heritage site that feels like something out of a storybook.
Cobblestone streets wind their way through colorful colonial buildings adorned with vibrant bougainvillea, and every corner reveals a charming surprise. It's like stepping back in time while still savoring all the modern comforts you could wish for. No wonder they call this place the "Jewel of the Caribbean."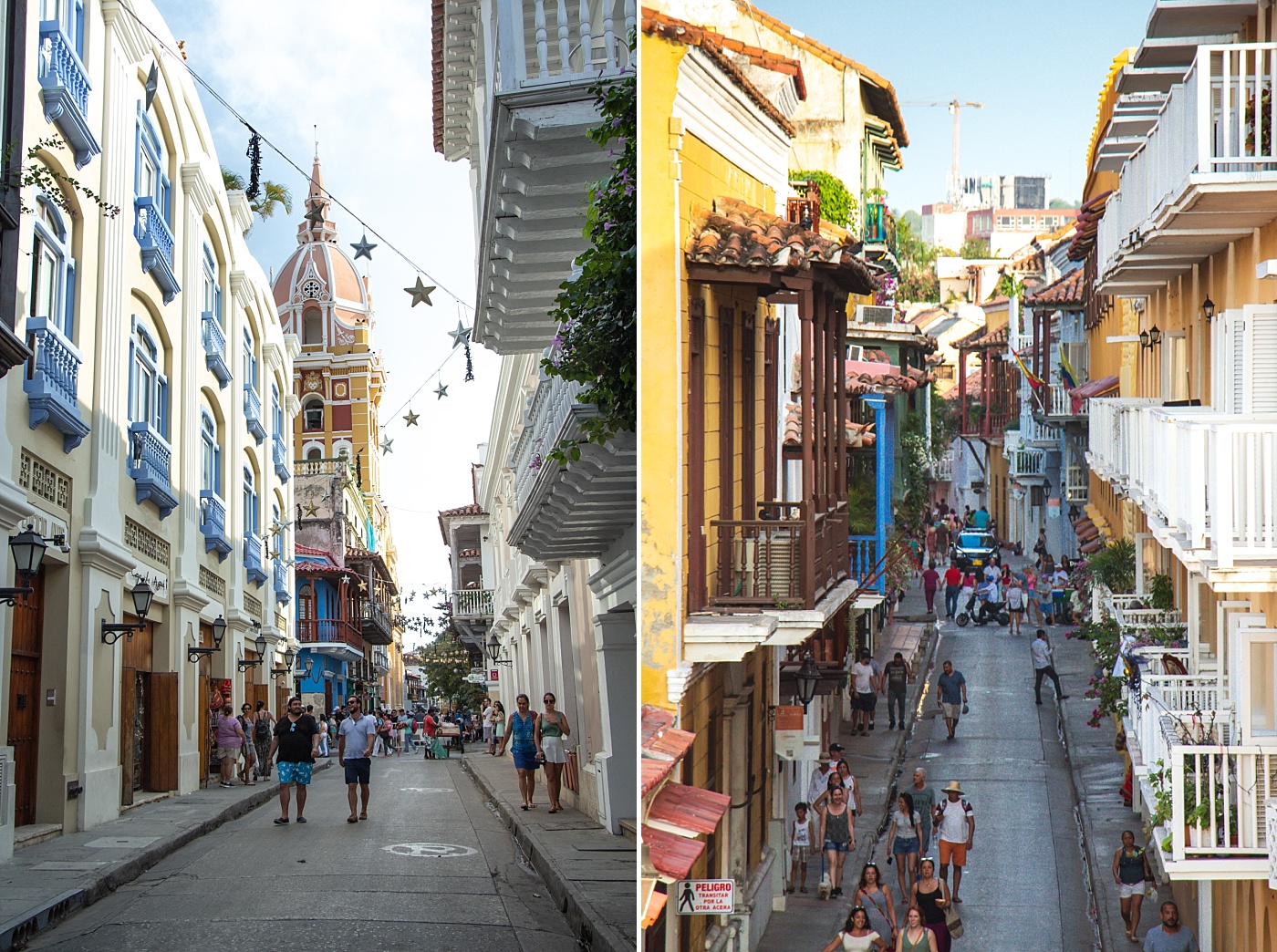 The first rule of Cartagena exploration? Embrace getting lost! Wander through the labyrinthine streets of the old town, and you'll stumble upon hidden gems at every turn. Cozy cafes with aromatic Colombian coffee, artisan shops brimming with handcrafted treasures, and street art that will make your Instagram followers do a double-take – it's all part of the adventure.
If you're a planner, fear not. Grab a map, but don't be afraid to veer off course. It's the unexpected discoveries that make Cartagena special. Plus, getting lost just gives you a valid reason to ask locals for directions, and trust me, they love helping lost wanderers.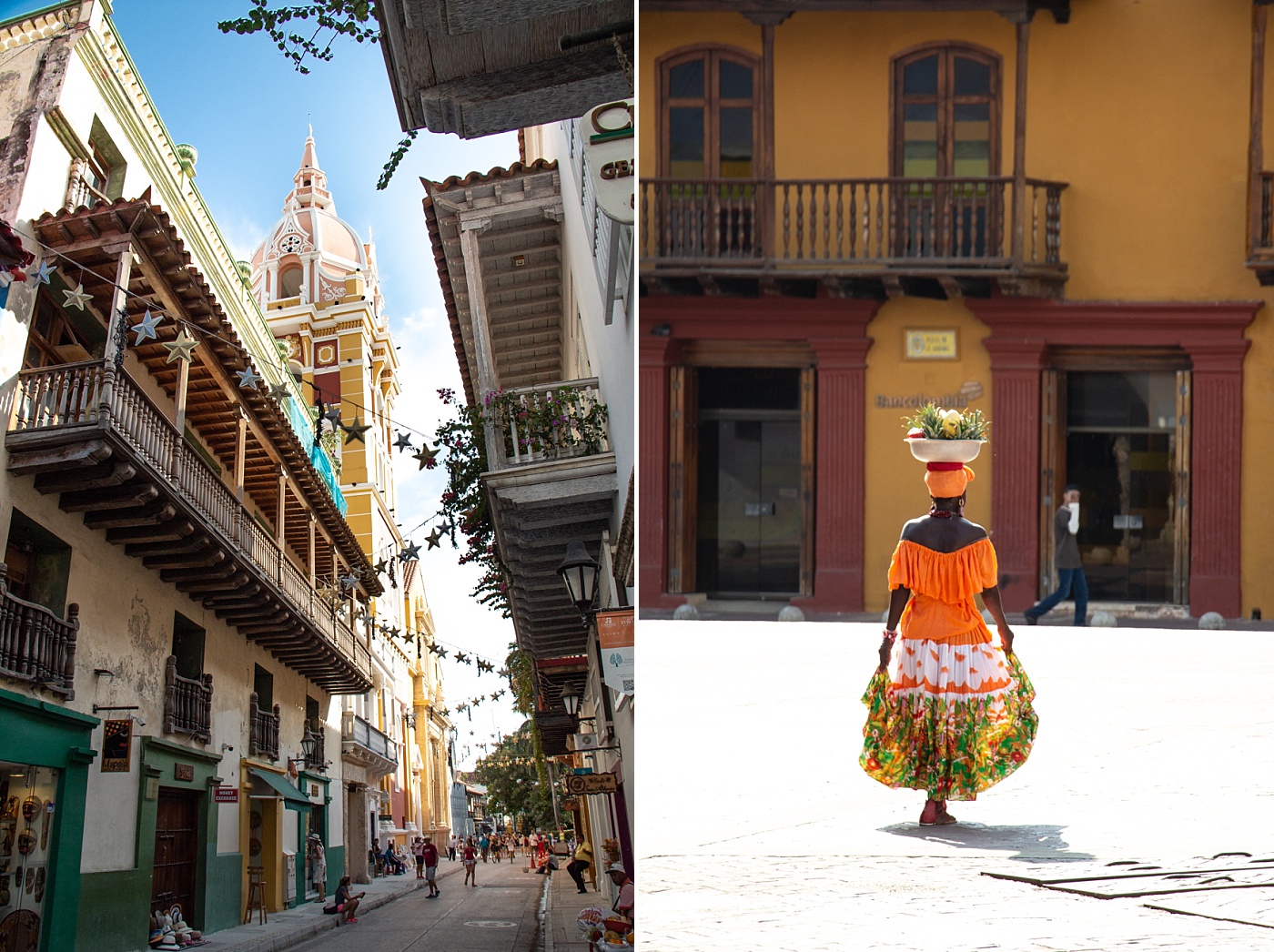 Now, let's talk beaches because Cartagena knows how to do beach life right. Bocagrande is the poster child for beach bliss. Imagine soft, golden sands that practically beg you to take off your shoes, refreshing Caribbean waters that invite you to swim, and coconut vendors offering up the freshest coconut water you've ever tasted. This is relaxation defined.
If you're feeling a bit more adventurous, head to the nearby Playa Blanca, a breathtaking white-sand beach accessible by boat. It's an idyllic paradise with crystal-clear waters that will make you wonder if you've found a slice of heaven on Earth.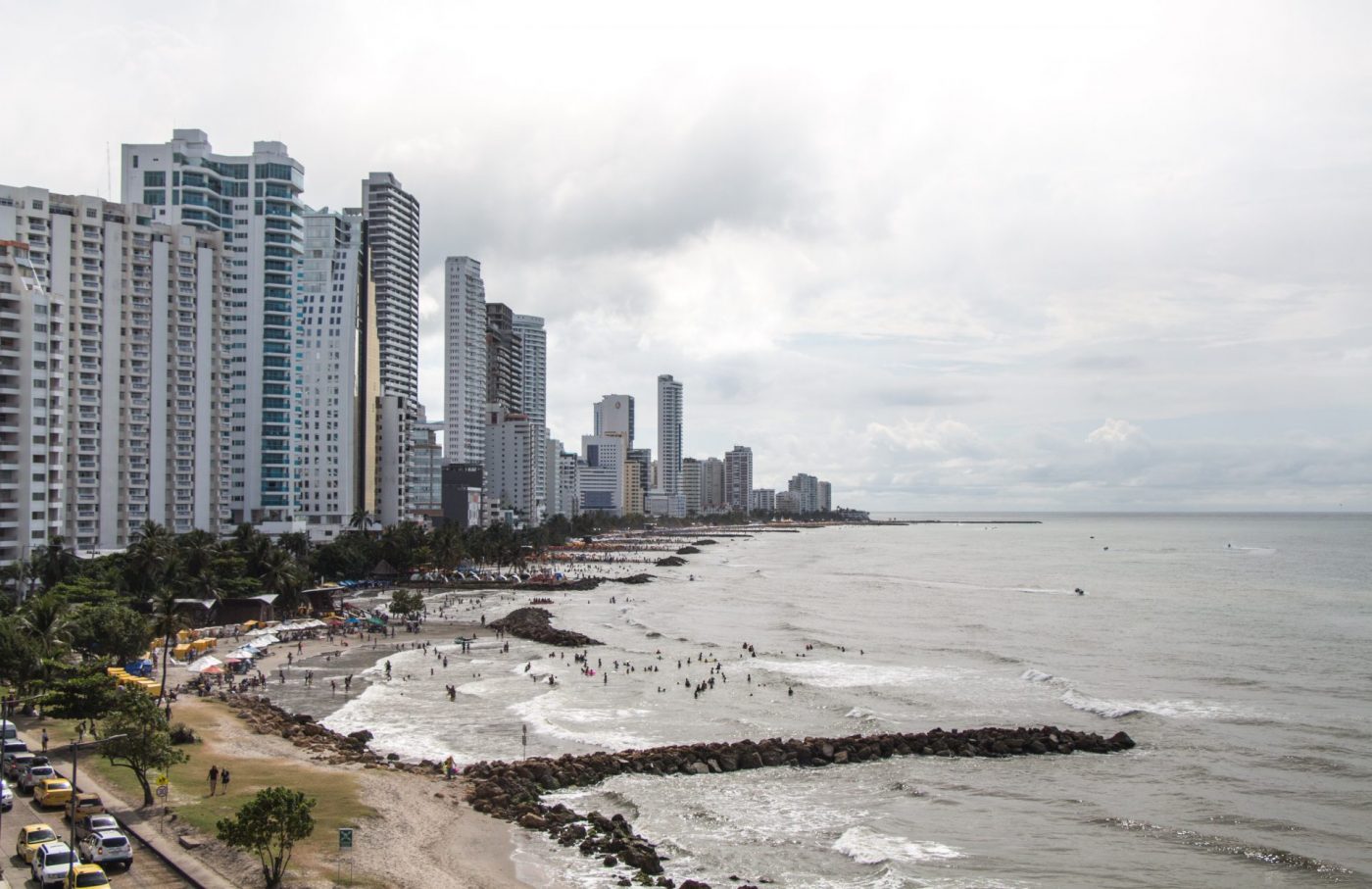 Culinary Adventures Await
When you're not lounging on the beach or wandering the historic streets, it's time to indulge in Cartagena's culinary delights. Colombian cuisine is a mouthwatering blend of flavors, and Cartagena is no exception.
Start your day with a hearty breakfast of arepas, those delightful corn cakes filled with cheesy goodness, and freshly squeezed fruit juices that taste like sunshine in a glass. For lunch, be sure to sample the local specialty – fried fish. It's crispy on the outside, tender on the inside, and bursting with coastal flavors.
In the evening, dine at one of Cartagena's seafood restaurants, where you can feast on ceviche so fresh it feels like it swam onto your plate just for you. Pair it with a chilled glass of white wine or the local specialty, aguardiente, a fiery spirit that's sure to get your spirits soaring.
And let's not forget about the tropical fruit platters that look like edible rainbows. Savor juicy slices of mango, papaya, and passion fruit – a sweet and refreshing treat that's perfect for a midday snack.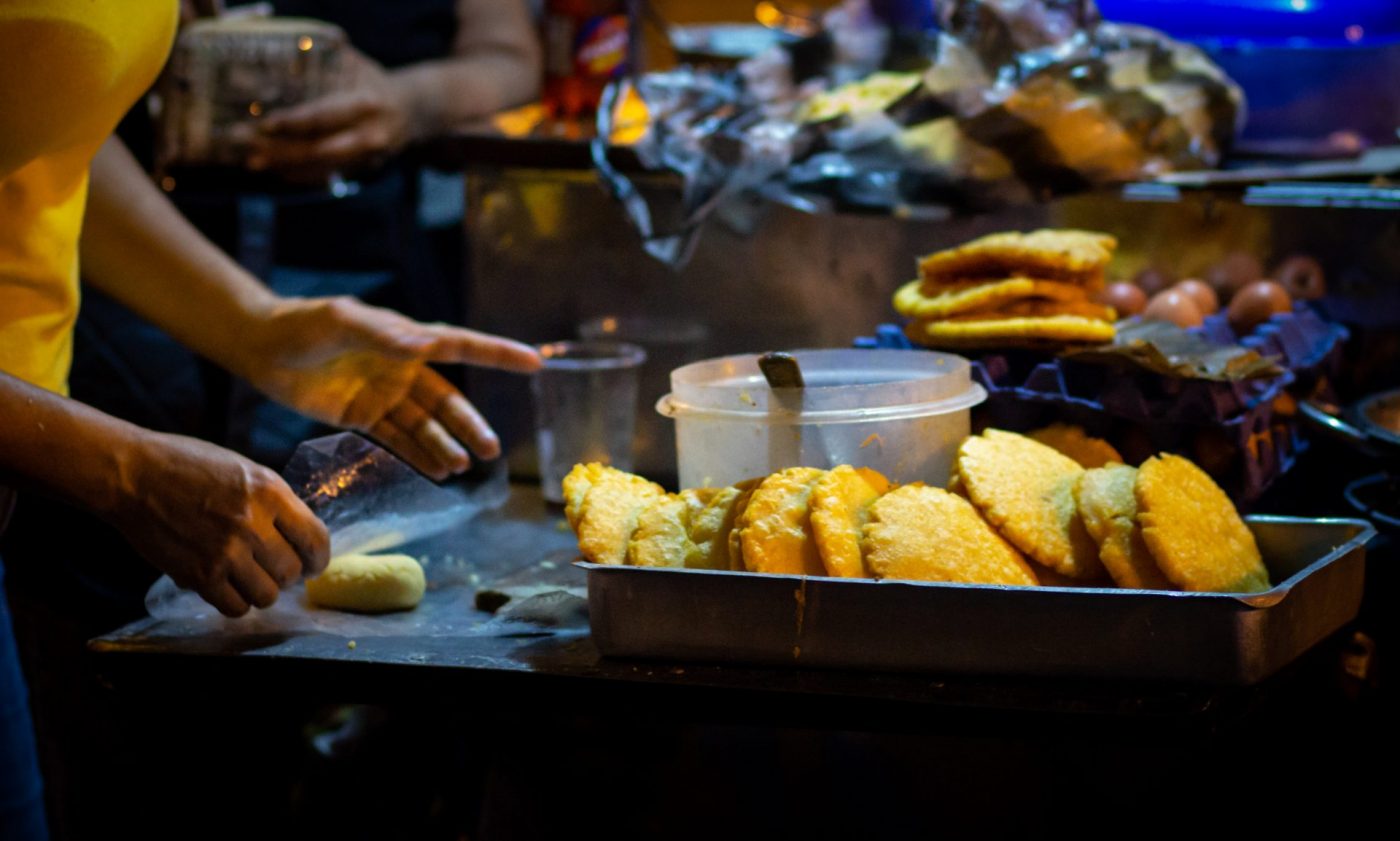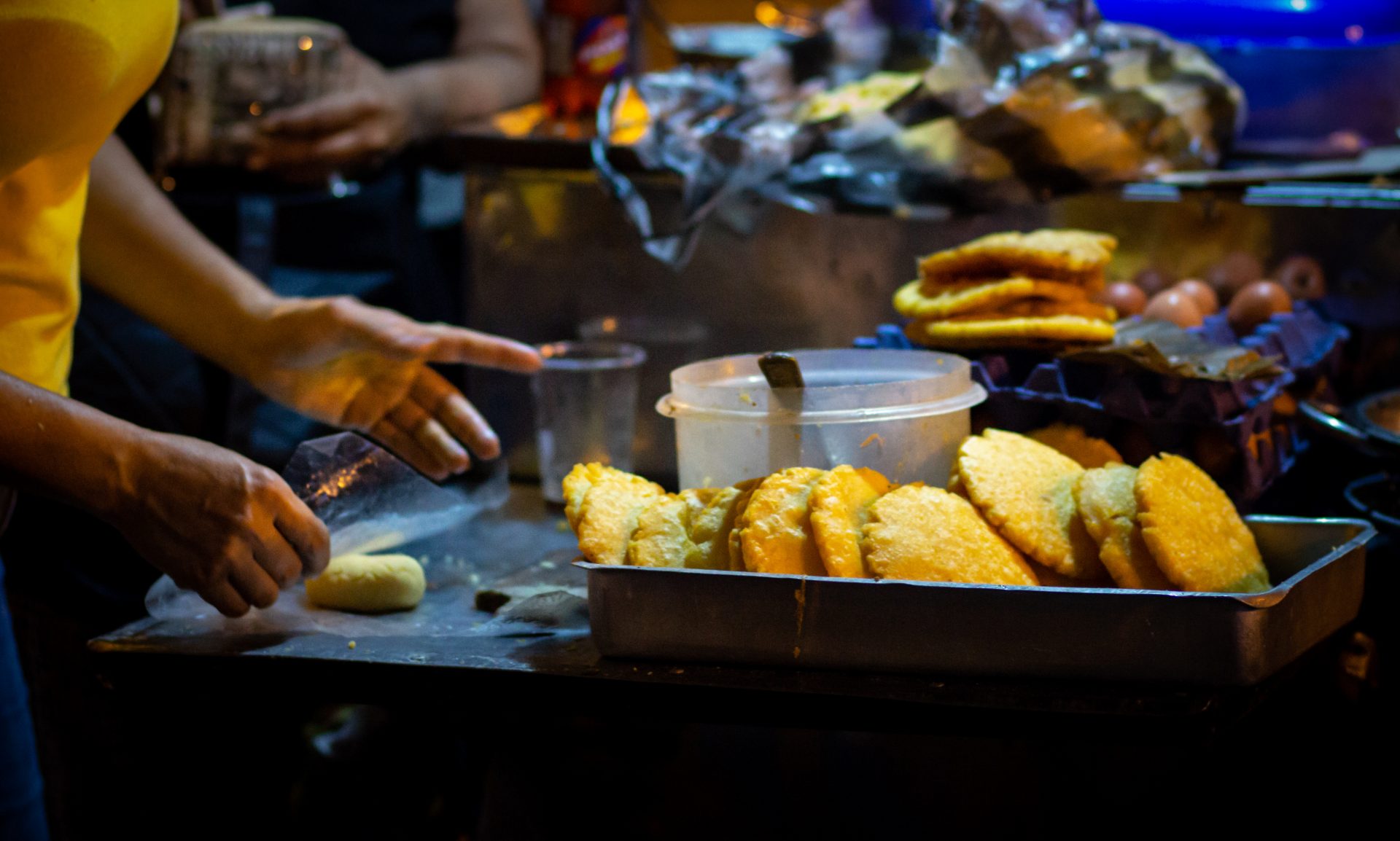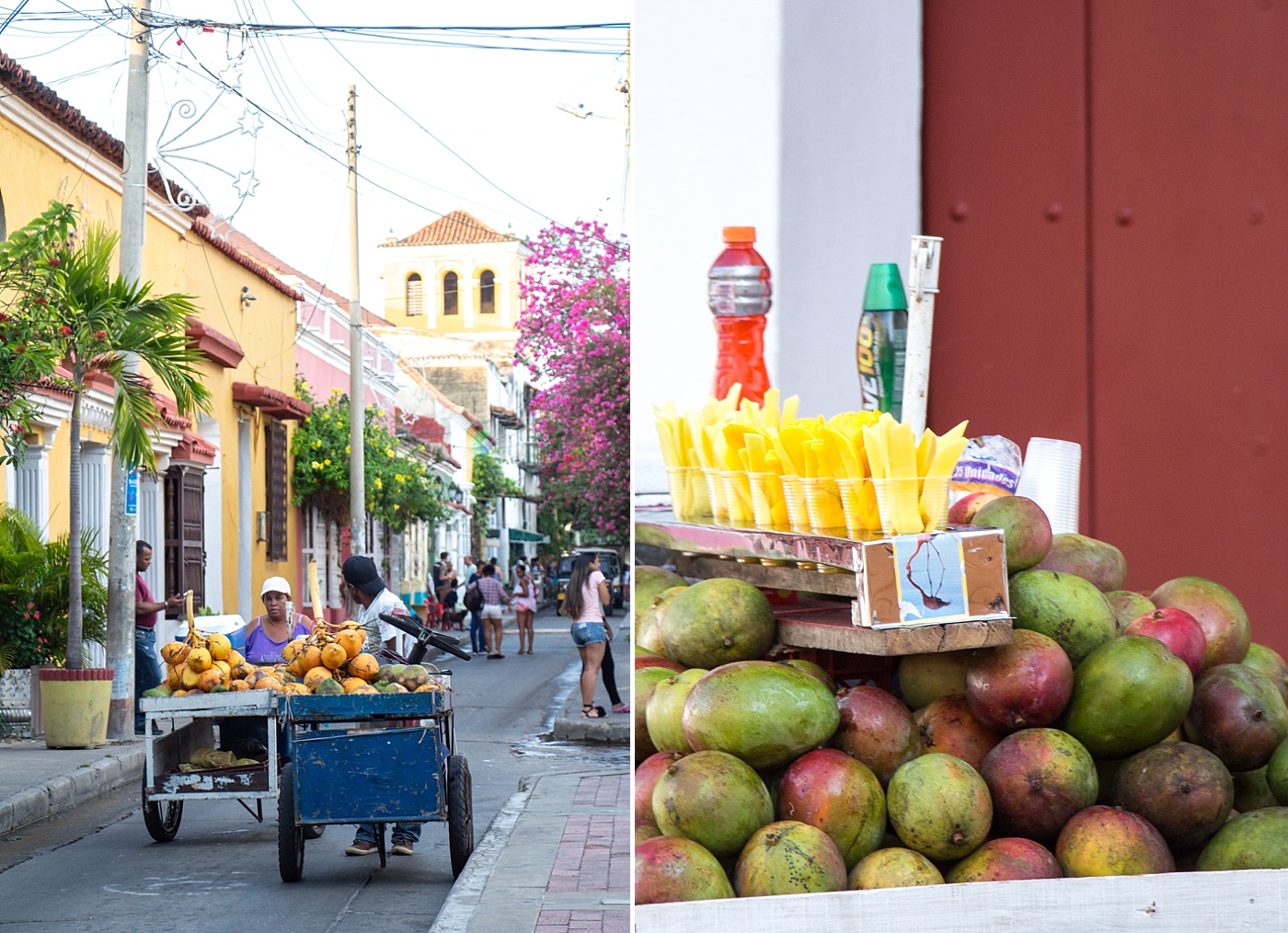 Cartagena doesn't just awaken your taste buds; it moves your hips too! Music and dance are woven into the city's soul. From street musicians serenading you as you stroll through the old town to lively salsa bars where you can dance the night away, there's no shortage of opportunities to feel the rhythm.
And speaking of rhythm, don't miss the chance to immerse yourself in a live salsa performance. Even if you've got two left feet, the energy is infectious, and you'll find yourself swaying to the beat in no time. Plus, there's something undeniably charming about trying your hand (or feet) at a new dance in a new city.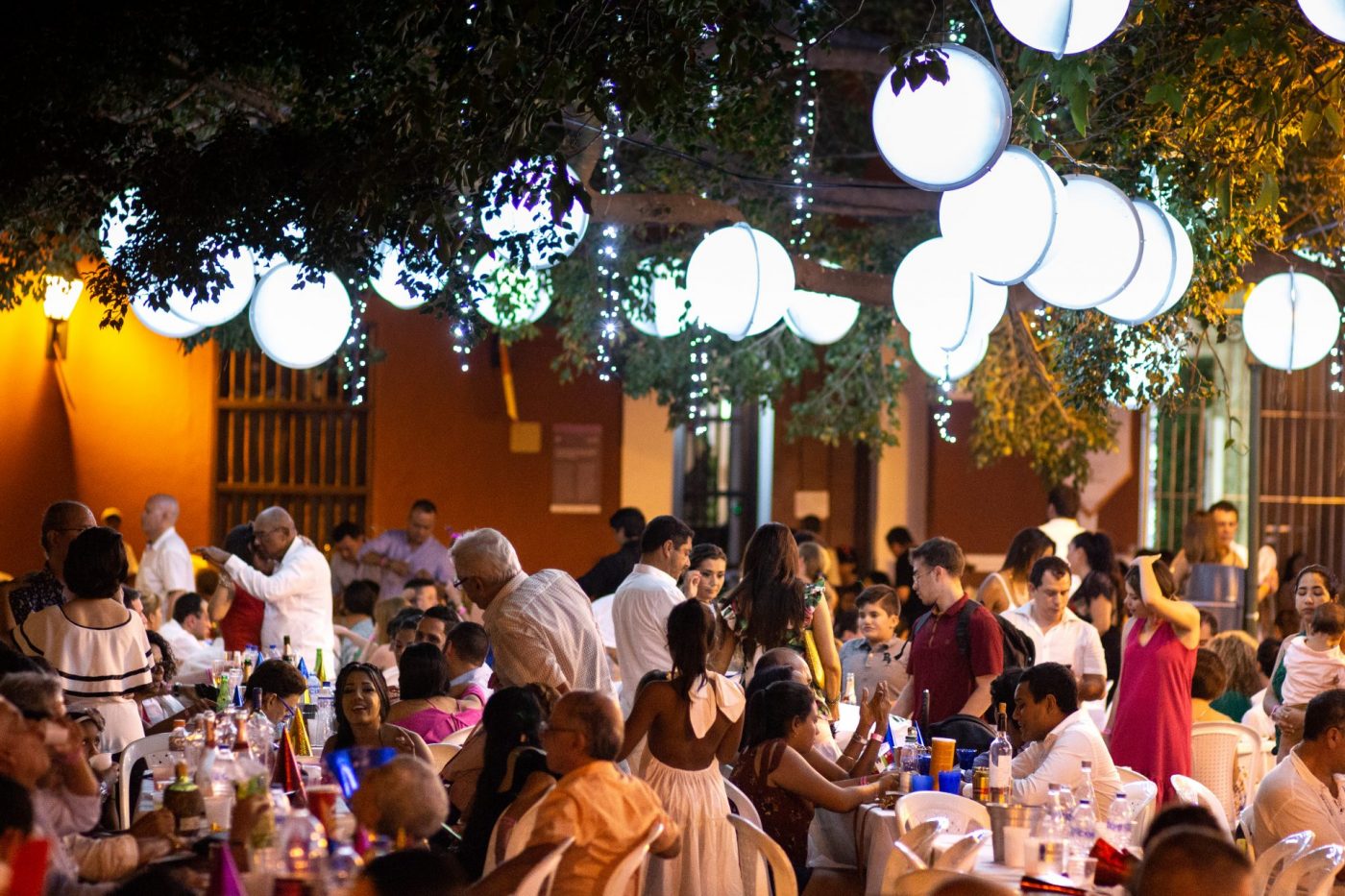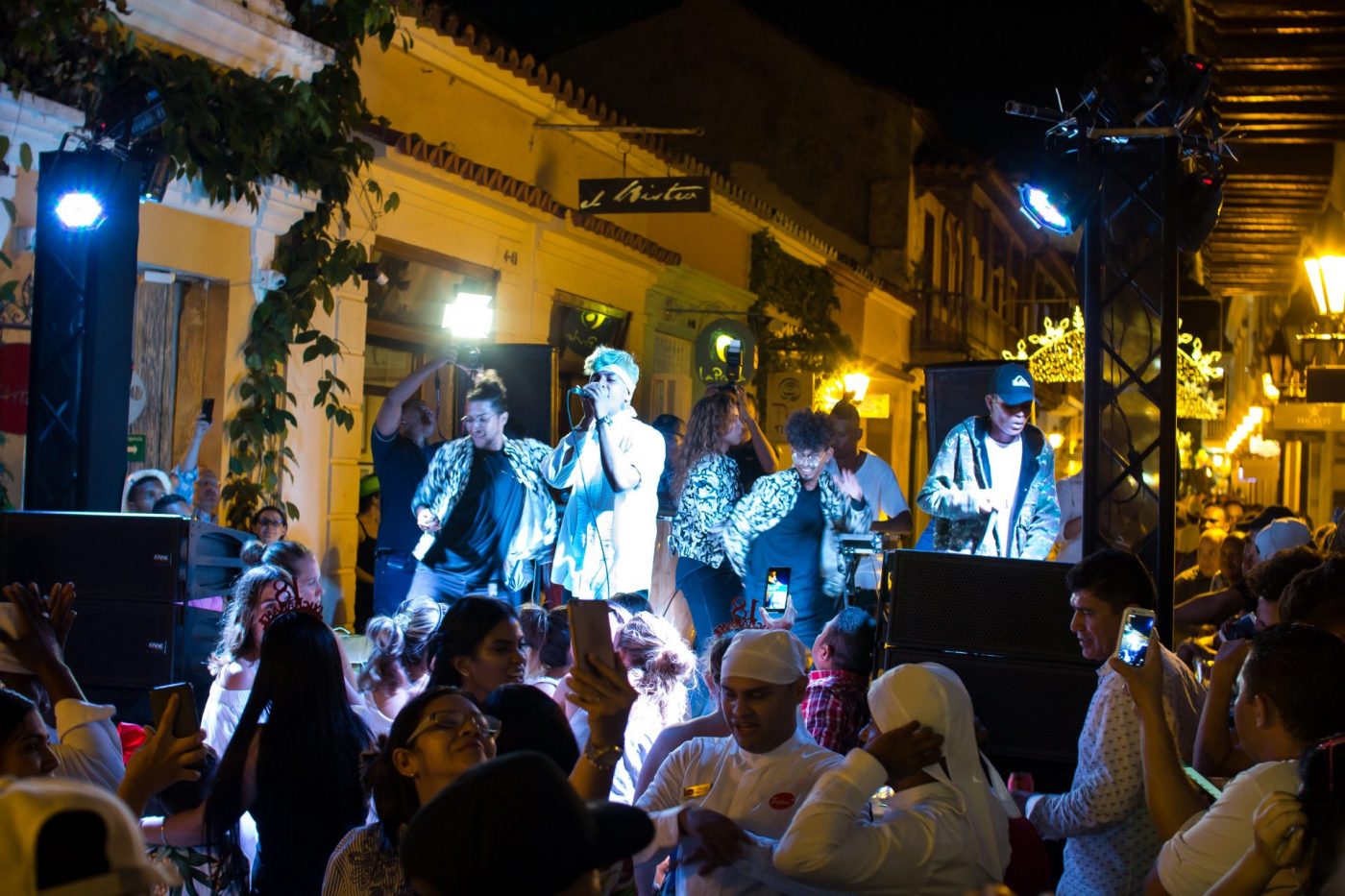 Now, let's take a detour to Castillo de San Felipe de Barajas, the majestic fortress that watches over Cartagena. This imposing structure, built to protect the city from pirates, is like a real-life maze of tunnels and ramps. Climb to the top, and you'll be rewarded with panoramic views that will take your breath away. It's a history lesson with an epic view.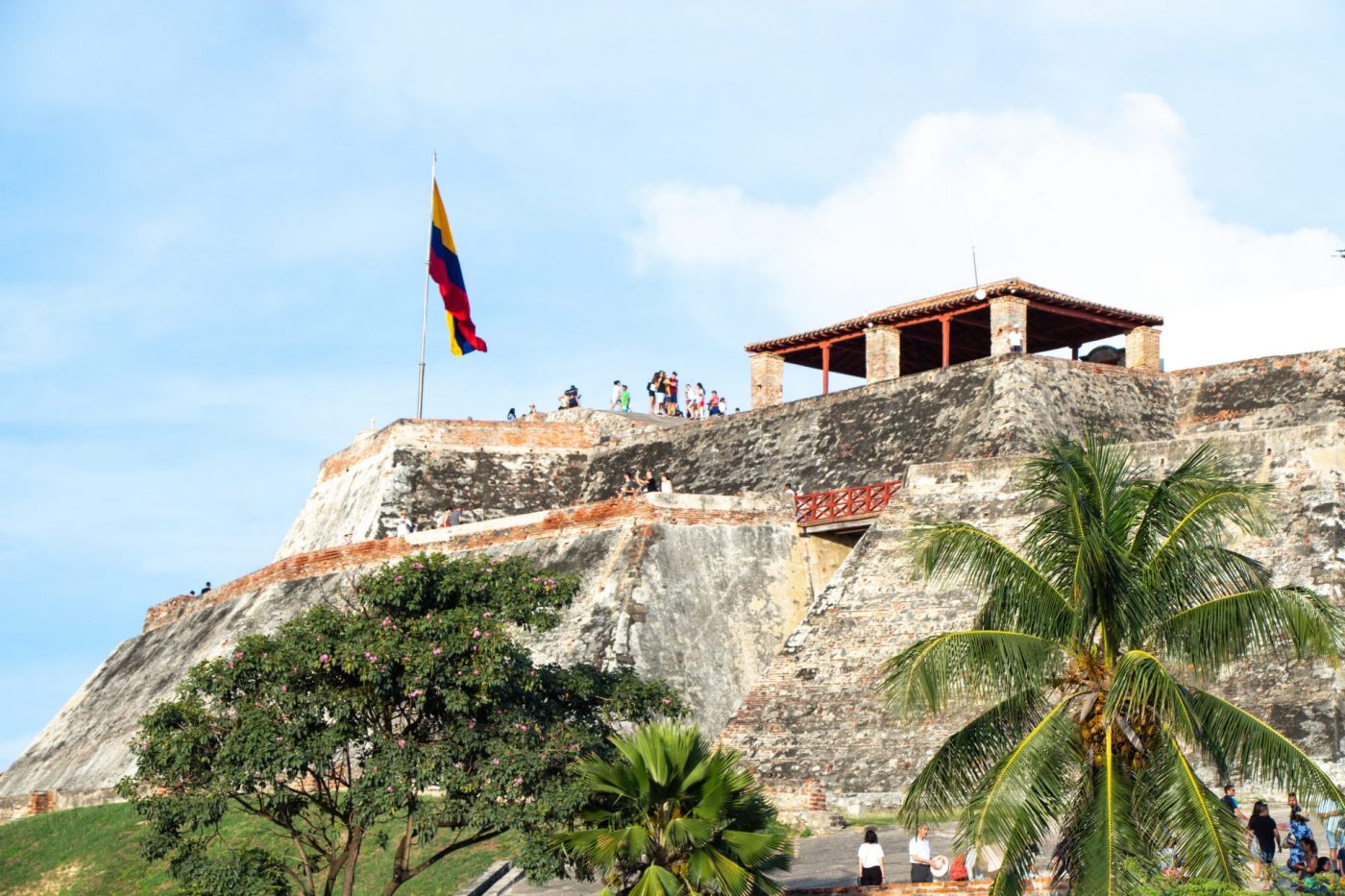 Every great day in Cartagena deserves an equally great sunset, and this city knows how to deliver. Head to the city walls or Café del Mar, a historic bar perched on the edge of the city, for a front-row seat to Mother Nature's nightly masterpiece. As the sun dips below the horizon, the sky ignites in shades of pink, orange, and purple, casting a warm glow over the city's rooftops. It's a magical moment you'll want to savor.
What is the best time to visit Cartagena?
Let's just say it's always a good time to fall in love with this Caribbean jewel! But if you're after the sweet spot of weather and festivities, plan your escapade between December and April. That's when Cartagena shows off its sunniest side, with gentle breezes, and practically no rainclouds in sight. You can soak up those rays on the golden beaches or wander the historic streets without fear of a sudden downpour (umbrellas are fantastic, but they're no match for Cartagena's charm).
If you're the "heat-is-my-element" type, June to August will be perfect for you. Just be ready for the sun to turn up the heat, quite literally. But hey, those Caribbean waters are there to cool you down, right?